6 London lidos & 2 ponds you want to swim in this summer
As soon as the sun comes out and temperatures are close to sizzling, it's only fair to reach out for your swimming trunks and head over to the nearest lido. It's time for a well-deserved swim: thank goodness for London lidos & ponds.
Although a good 90 years have passed since the golden era of lidos, when outdoor swimming pools were most popular in the UK, there is still an excellent choice of open-air swimming pools across London where you can go for a dip. Some are heated, some are not, some boast a fantastic stretch of 50m, and there is also the choice of free water swims where you can perfect your backstrokes. No matter what you choose, one thing is true; it's hard to resist the reinvigorating feel of an open-air swim.

This year, however, you will need to prepare and, more specifically, pre-book if you wish to enjoy a spot in the sun. Currently, most venues operate with reduced capacity, and changing rooms are closed due to Covid-19 restrictions. So it's best if you already have your swimming suit on and head straight for a splash. Below you can find the official links to book an hourly slot in advance and avoid unnecessary queues.
Brockwell Lido, Brixton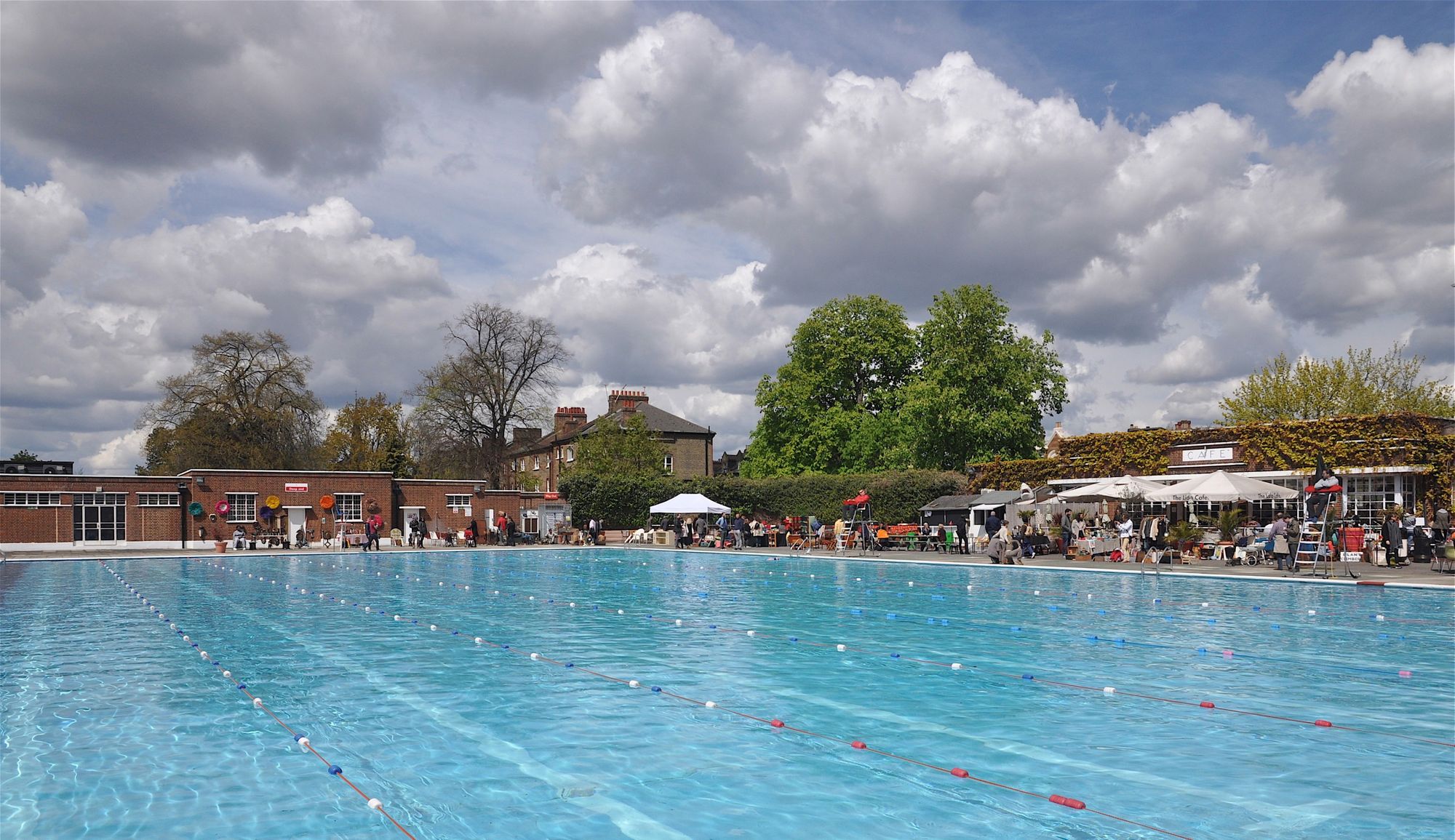 This much loved south London gem is nestled in the homonym park and known locally as Brixton beach. The 50-meter pool is enclosed by art deco Grade II-listed buildings that house exercise studios and the Lido Café.
Book here.
Charlton Lido, Greenwich
Firstly opened in 1939, Charlton lido opened again for residents in 2013 after refurbishment, making it the newest facility and also one of the best. It boasts a 50m heated open-air swimming pool with a water temperature of 25 C year-round and two spacious sun terraces to lounge on either side of the pool.
Book here.
Hillingdon Sports and Leisure Complex, Uxbridge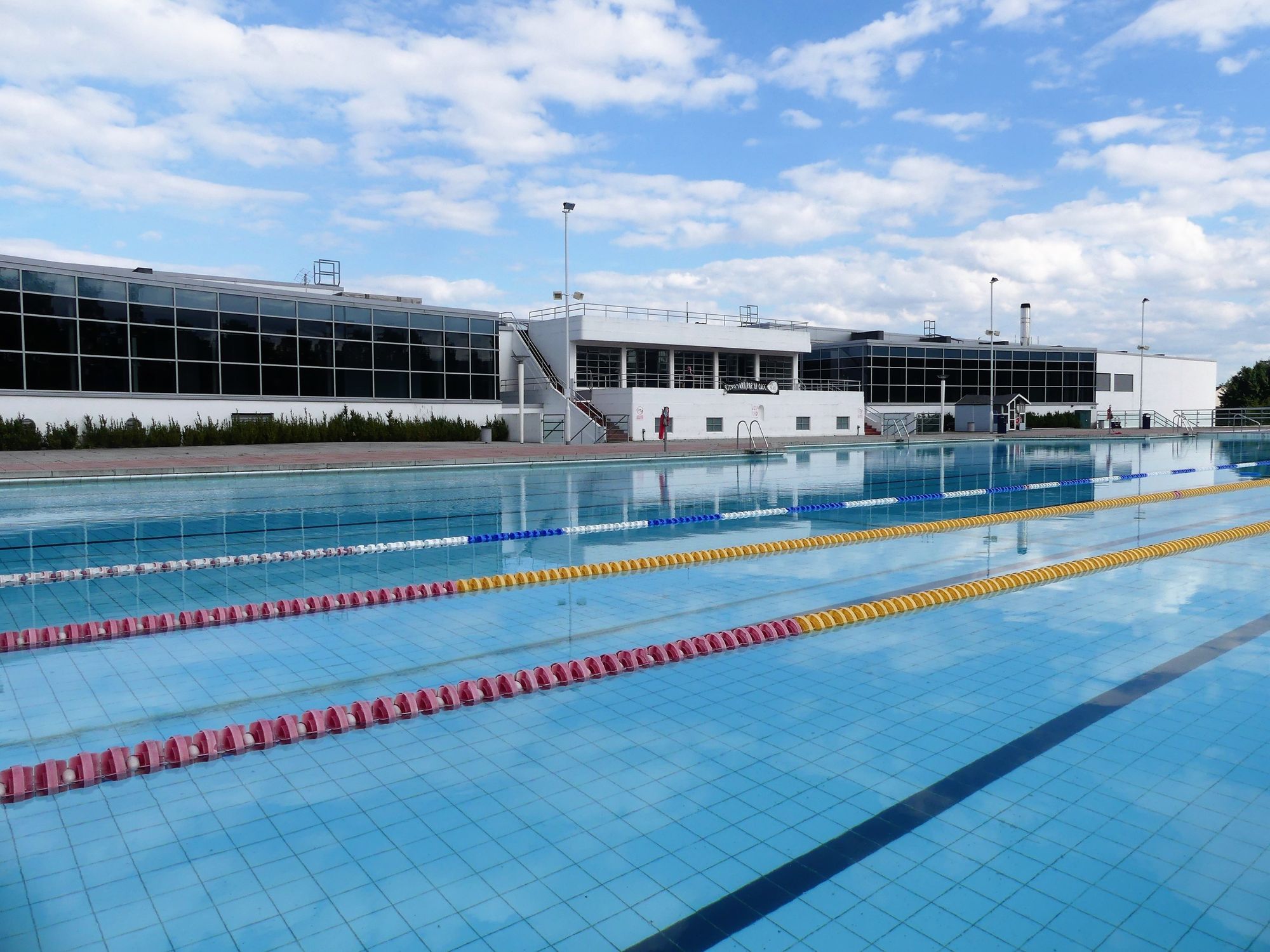 Formerly known as Uxbridge Lido, the outdoors swimming facilities have been restored to their 1930's glory. This Leisure complex has both an indoor and an outdoor swimming pool, each boasting 50m length so you can splash undisturbed.
Book here.
Hampton Pool, Hampton Hill
Originally built in 1922, this 36 meter heated open-air swimming pool is open all year round. Two to three lanes are dedicated to fast or steady swimmers, and the rest of the pool is available to recreational swimmers and families.
Book here.
London Fields Lido, Hackney

London Fields Lido is a 50m Olympic size heated outdoor swimming pool open all year round. Re-opened in 2006, on the original 1930s lido site, after persistent resident campaigning, it's certainly one of London's success stories and a much-loved place no matter the weather. An excellent spot if you wish to combine an after-swim bite.

Book here.

Park Road Leisure Centre, Crouch End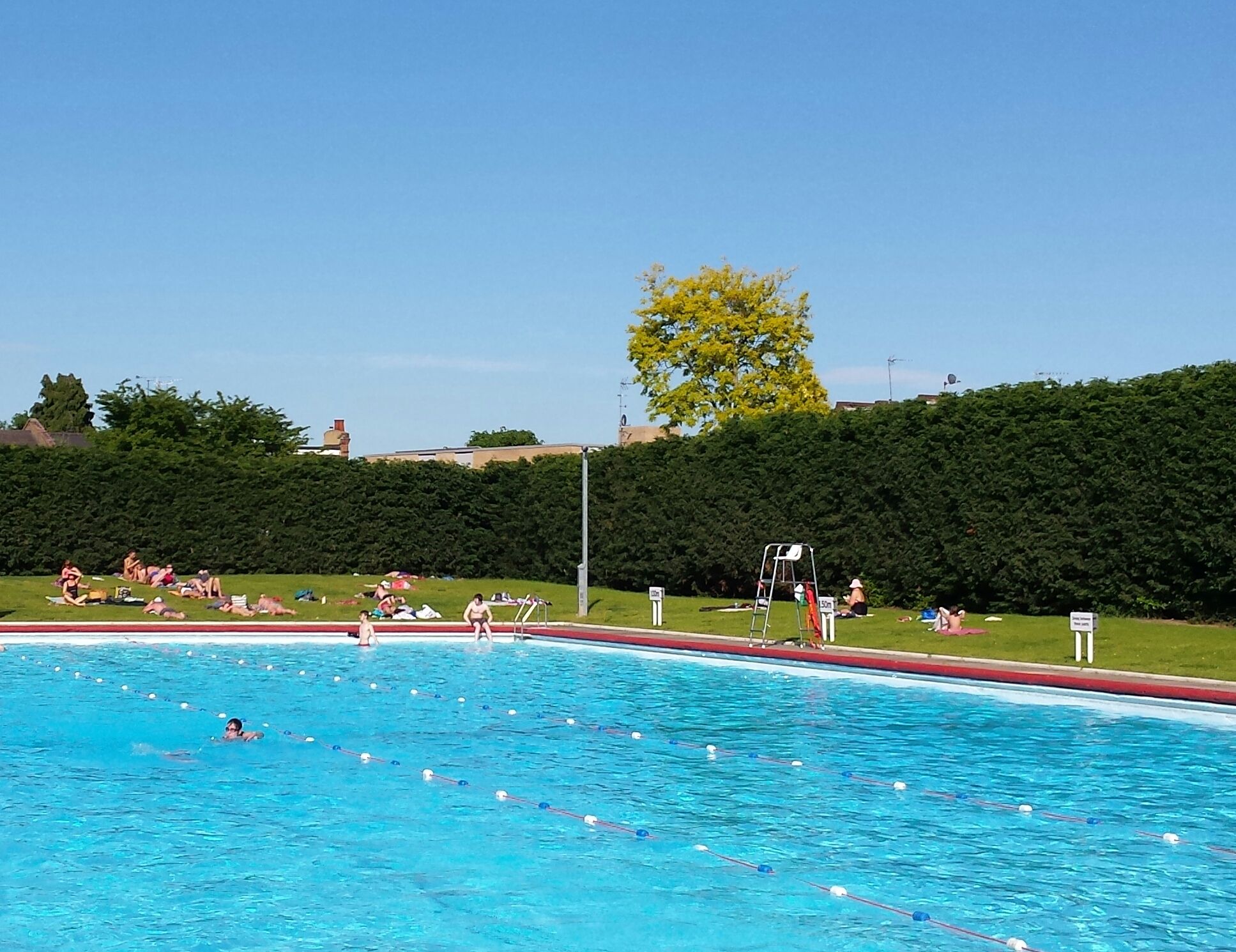 The lido at Park road leisure center dates back to 1929. It's an Olympic size, heated open-air swimming pool with the bonus of beautiful grassy slopes for sunbathing.

Book here.

Parliament Hill Lido, North London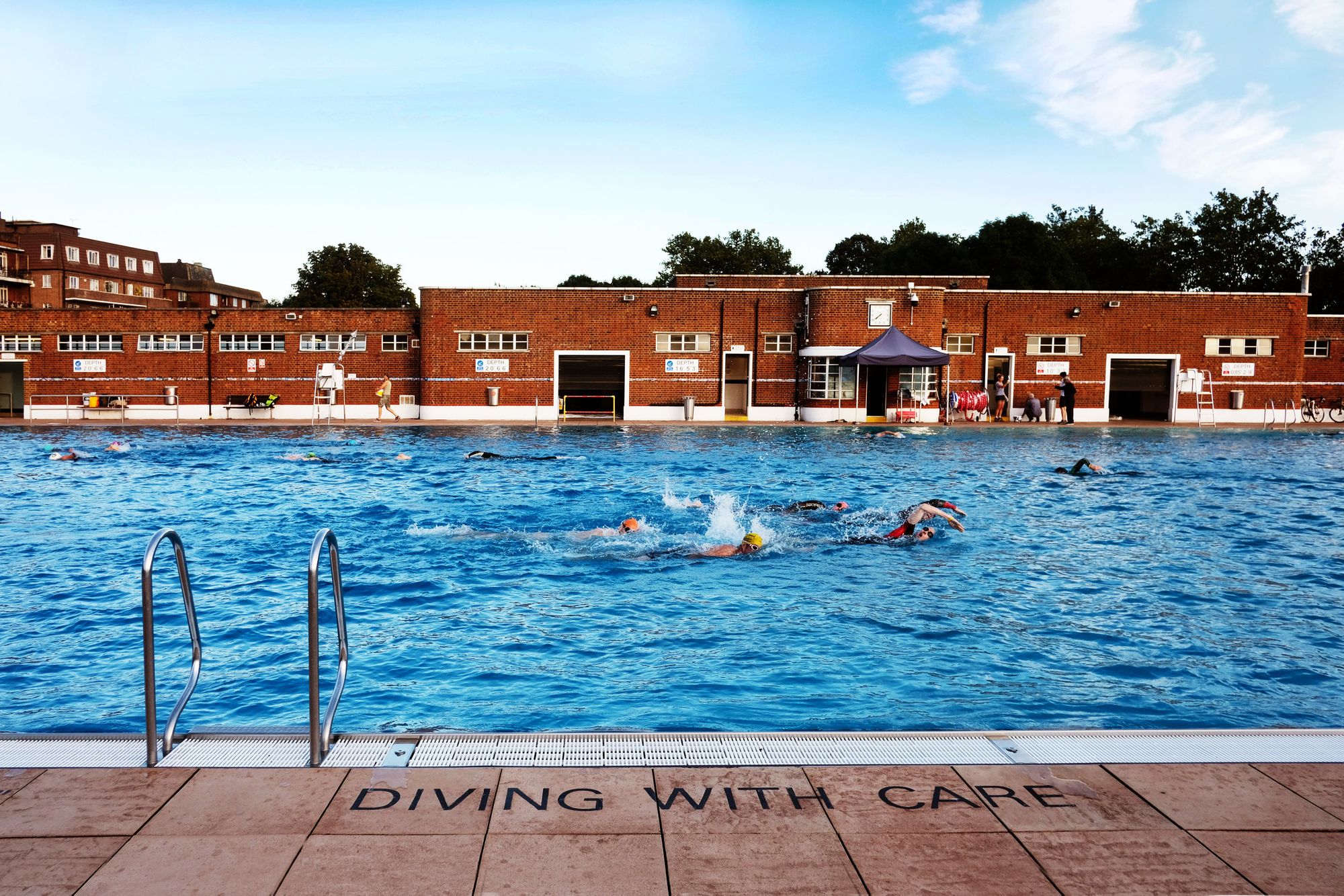 The Lido at Parliament Hill is a 60-meter long open-air swimming pool that opens 365 days a year - even on Christmas Day! There is currently a mixture of free-flow sessions and bookings system in place; whilst no booking is required before 10 am and after 6 pm, you should book your sessions in advance in between these hours.
Book here.
Ponds & Lakes
Hampstead ponds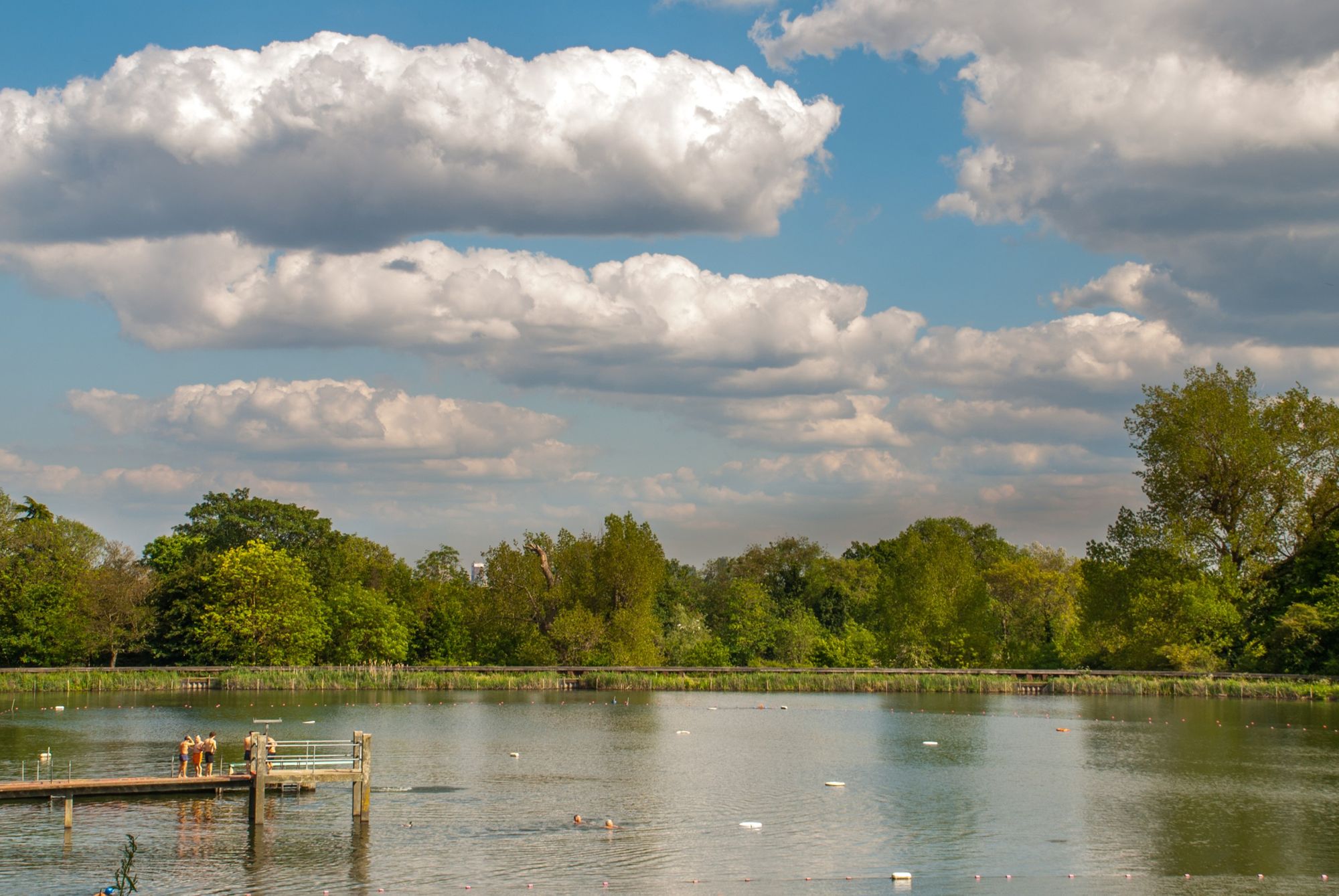 The Hampstead ponds are perhaps London's best open-air swimming spots. There are three different ponds you can enjoy a dive: Men's pond, Mixed Pond, and Kenwood ladies pond. Get close to nature, enjoy a bracing dip, and perhaps a coot could come gliding by too.
Book here.
Denham lake is where you want to be if you enjoy a bracing dip early in the morning or later in the evening. Located roughly 2 miles outside of Uxbridge town center, the club operates from a secluded area of private woodland and offers visitors the opportunity to waterski, wakeboard, or learn several other watersports in its sheltered 20-acre lake. It is open for swimming too!
You can book through the NOWCA Action App.
If you are after a wilder swim, there are two excellent places where you can get information on safe wild swimming both on the coast and the many lakes and rivers across the UK. Head over to the Outdoor Swimming Society and if you fancy a dive in London Royal Docks, Love Open Water has all the information you need to know.
Wild water dives usually are best with a wetsuit, and as is the case when diving in ponds, you will need to get acclimatised to cold temperatures before entering the water for freestyle laps. No matter which one of these great spots you choose, enjoy the great outdoors and don't forget your sunscreen.