How to improve your EPC rating
The energy efficiency rating of rental properties has become a topic of hot debate (no pun intended) in the private rental sector. In 2018, changes to Minimum Energy Efficiency Standards regulations meant landlords needed a rating of  at least E on their EPC before their property could be legally advertised for let. Then, in 2021 further modifications to the MEES were announced and are set to come into effect in 2025. As a landlord, it's important to stay ahead of changing energy efficiency standards while also making your property greener, so that it contributes to reducing carbon emissions.
In this guide, we've got everything you need to know about improving your EPC rating and how to make your property investment more environmentally sustainable.

What's happening in 2025?
The government announced changes to the Minimum Energy Efficiency Standards for England and Wales, proposing that all rental properties have an EPC rating of C or higher by 2025. The rollout will start with tenancies before becoming a requirement for all tenancies (new and existing) by 2028. Landlords who fail to comply face penalties between £5,000 and £30,000.

Why is the change coming into effect?
The government is hoping that regulation changes will make more homes more energy-efficient, thus reducing carbon emissions on the way to the UK, reaching net-zero by 2050. It also means that tenants will pay lower utility bills as they consume less energy.

What are the current EPC recommendations for landlords?
From 2018, landlords were required to have an EPC rating of E or higher for new tenancies. That's now changed to all tenancies, and any rental home without at least a rating of E cannot be legally let.
Just to clarify: what is an EPC?
EPC stands for energy performance certificate and is required for all homes in the UK. It states the energy efficiency of a property, rating it from A to G, with A representing an energy-efficient home and G representing one that isn't resourceful.
A Domestic Energy Assessor carries out the EPC, which is valid for 10 years. As part of the inspection, the assessor looks at:
The windows
Year the property was built
Roof, walls and insulation
Building measurements
Boilers and heating systems
Fireplaces
Lighting
Renewable energy devices

After the assessment, all of the above is considered, with the property awarded a rating. EPCs also carry an Environmental Impact Rating, which uses the government's Standard Assessment Procedure (SAP) to give you a numerical score from 1-100 SAP points.
How do I check my EPC rating?
You can find your EPC here if you don't already know it or cannot locate the report. The report provides a rating as well as a breakdown of what's needed to improve your EPC. All reports are accompanied by a section of recommended actions that lists cost-effective measures to improve energy efficiency.
Suggestions may include actions like 'improve insulation'. You can go through the recommended improvements and see where it might be possible to make changes and upgrade your energy performance rating.
How can I improve my EPC rating?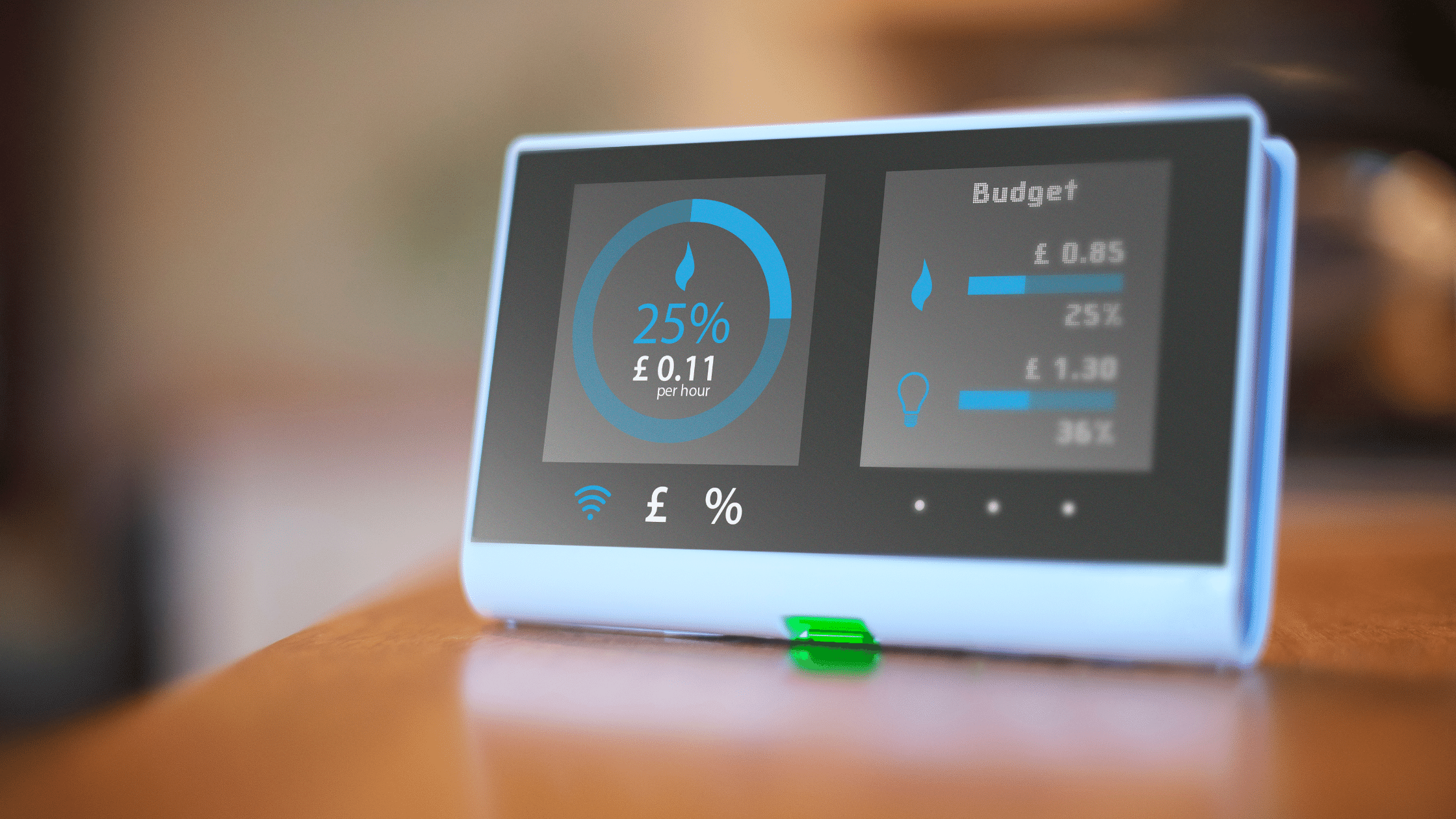 Get a smart meter
Smart meters might not directly impact your EPC rating, but they can help make homes more environmentally friendly while saving tenants money. Smart meters help tenants control their spending on heating and water, as it provides real-time data related to the amount of energy being consumed in the home. If they're using too much, they can adapt accordingly and become less wasteful.
Insulate the property
One of the best ways to reduce energy consumption in the home involves insulating the property. A newly insulated home can improve your EPC score and keep the property warmer during the colder months of the year. For example, increasing insulation in a loft can reduce heat escaping from the home by about 33 per cent.
Upgrade the boiler
From 2025, gas boilers will be banned from being installed in new homes. While it won't affect existing properties, you may want to consider upgrading your boiler. Broken gas boilers are one of the costliest appliances in the home to repair, often setting landlords back by a couple of thousand pounds. Pre-empting issues with older boilers and switching to a condensing model can improve your rating while making the property more economical.
Implement an efficient secondary heating source
Installing something like a wood-burning stove instead of an open fireplace offers more fuel efficiency and lower heating costs.
Get LED bulbs
Switching to LED lightbulbs can move your rating up by one or two points. Try replacing old halogen or incandescent light bulbs with LED options, as it's a quick fix that can significantly improve the property's energy consumption.
Extra glazing
It might be worth looking at your window layout and adding double or triple glazing. Doing so can stop heat escaping from the property while also reducing noise in the house. There's not much point in having the latest smart meters or insulating your property if the windows let the heat out.
Look into government and local authority grants
The Green Homes Grant from the government gives homeowners a maximum contribution of £5,000 to make necessary 'green' improvements to their property. As a landlord, you can use the grant to enable green initiatives around the property and potentially increase your EPC rating.
The voucher covers up to two-thirds of the cost of your chosen improvements, capping the contribution at £5,000. It's also worth checking with the local council in the property's location to see if there are any schemes you can take advantage of.
Why go green in my rental property?
Besides being more environmentally conscious and helping to reduce carbon emissions, tenants are demanding more eco-friendly homes. Consequently, it's important that landlords meet the demands of tenants and make their rental property more appealing.
For the most part, renters fall into the 25-34 age bracket, and this particular demographic is especially keen to be more environmentally conscious of the planet. Around 49 per cent of people said they're more likely to rent an eco-conscious home, with a further 22 per cent saying the use of recycled and sustainable building products was an appealing sustainability feature.
Summary: going green for a higher EPC rating
Going 'green' has numerous benefits and can save you money in both the short and long term. By keeping ahead of the trends, you can mitigate potential issues that might arise with future legislation and ensure your property meets rental requirements while also increasing its appeal to the growing number of eco-conscious renters. Green is most certainly serene if you're a landlord.
---
At Home Made, we have a hybrid lettings solution that adds value at every stage of the rental process.  With our proprietary technology and data-driven marketing processes, we can help you to achieve higher rental yields and significantly lower operating costs, all while providing exceptional customer service that improves the rental experience for all stakeholders.
Our median time-to-let from point of listing is just 8 days and our clients save an average of £2,300 per tenancy with us. We charge 3% plus VAT for tenant-find services, 4% plus VAT per month for full management services, and there are no fees for renewals. For more information on our services, visit our landlord page.
Book valuation
If you would like to speak with us about your property needs, contact us via our website to find out how we can help. If you're ready to get started, book your free valuation here.
Check out more of our landlord advice here and follow us on Twitter, Linkedin, and Instagram for regular updates on industry compliance standards, market insights, and Home Made company news.