Colindale is at the centre of one of Barnet's largest growth and regeneration areas, and the recent influx of investment into the area has seen it catapulted into the conversation regarding up-and-coming London neighbourhoods. Despite being a leafy residential suburb, Colindale is populated by a number of high-rise modern housing developments in a style more commonly found in areas like Canary Wharf and Elephant and Castle.
There is an embarrassment of riches when it comes to new-build, high-specification property located in developments offering resident-only access to exceptional amenities. It is for this reason that Colindale is increasingly popular with students and young working professionals looking for the perks of modern urban living at attractive suburban prices.
Located just west of neighbouring Brent Cross on the Edgware branch of the Northern line, Colindale residents enjoy easy access to excellent amenities both locally and in central London. With Barnet Council set to relocate its office to Colindale and a new Neighbourhood Hub comprising health, childcare, and community facilities earmarked for completion in the near future, residents should only expect further growth, investment, and opportunity in Colindale in the 2020s.
Transport
Residents of Colindale benefit from great transport links to central London thanks to its convenient location on the Northern Line. Major central stations such as Bank, Old Street, Tottenham Court Road, and Leicester Square can all be reached within half an hour.
Thameslink services in and out of London are within easy reach at Mill Hill Broadway, which can be reached within 10 minutes by taking the tube one stop to Burnt Oak and catching the 114 bus. London Blackfriars can then be reached in half an hour on the southbound Thameslink service.
Nearby Brent Cross and its impressive shopping centre is accessible in a little over 15 minutes with the 186 or 324 buses. Colindale is also very well connected to central London via night bus services - if you've stayed out past your bedtime home is still within easy reach via a direct bus from either Victoria (N16) or Trafalgar Square (N5).


Things to do, places to eat & drink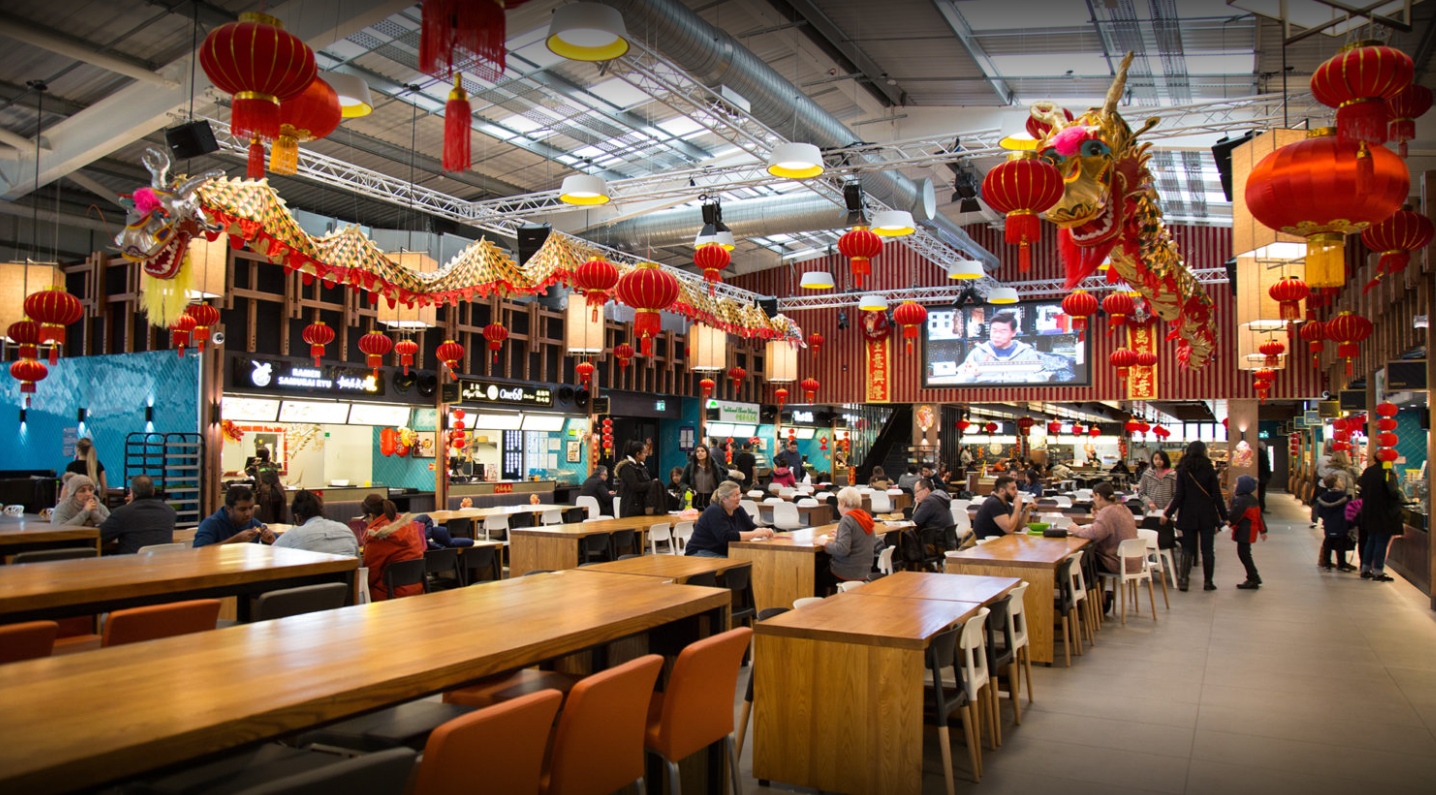 Another hot tip courtesy of returning Home Made favourite Amit, Bang Bang Oriental is the newest and largest Asian food court in London. With the widest range of specialist Asian restaurants anywhere in the UK, Bang Bang is the perfect place to pick up a plate of your favourite cuisine or experiment with flavours you've yet to experience. We recommend the Hong Kong-style roast duck from Four Seasons, the popular Chinese eatery which also operates a restaurant in Chinatown. A guilty pleasure of Observer food critic Jay Rayner, he writes that 'the skin is dark lacquered, most of the fat rendered, the meat soft and sensuous to the tongue as if braised.'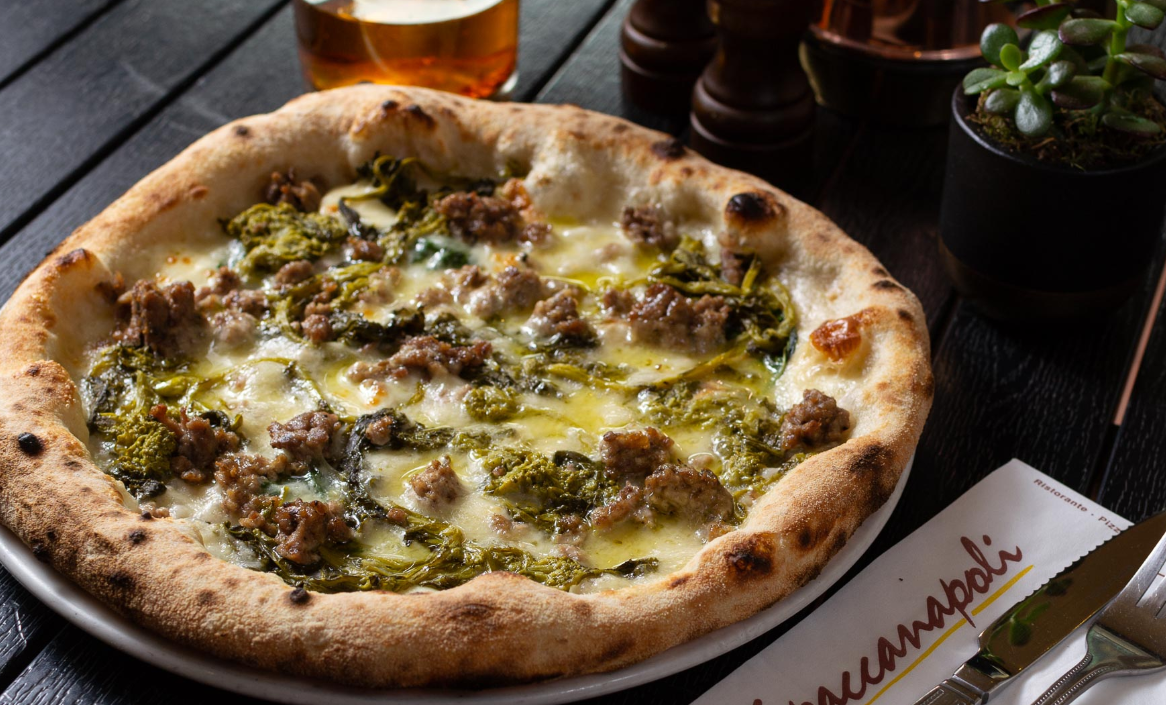 Named after the famous straight and narrow street that divides the historic centre of Naples in two, Spaccanapoli specialises in Neapolitan sourdough pizza and classic Italian comfort food. A firm favourite among locals, the owners' commitment to showcasing authentic Neapolitan flavours has resulted in some of the best sourdough pizza available anywhere in London. The dough is fermented for 24-48 hours and made from three types of imported Neapolitan flour, and the end product is as good as anything on offer on the Piazza Garibaldi.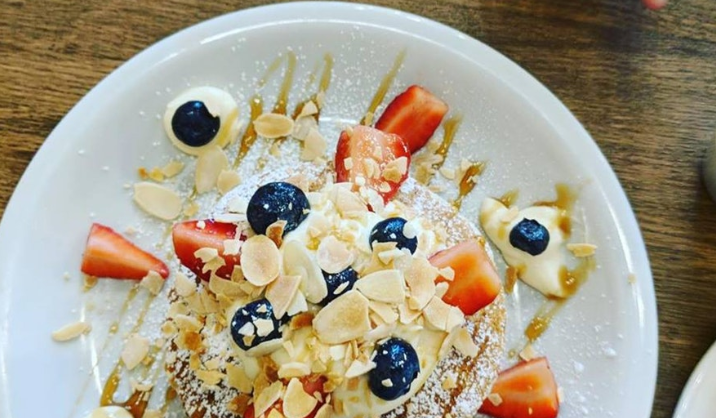 Located a short walk away from Colindale station, ITJL's website promises residents 'a little piece of Soho right next door'. A glance at Tripadvisor would suggest that locals agree, with patrons singing the praises of the cafe's breakfast and lunch fare in their droves. ITJL's breakfast menu certainly offers all of the standard Soho brunch favourites at attractive suburban prices, with eggs benedict, buttermilk pancakes, and a variety of trendy twists on the full English all clocking in at under £10 each. We recommend the ITJL Banana Bread Special, which comes lathered in mascarpone, strawberry, blueberries, almonds, and honey (£7.50).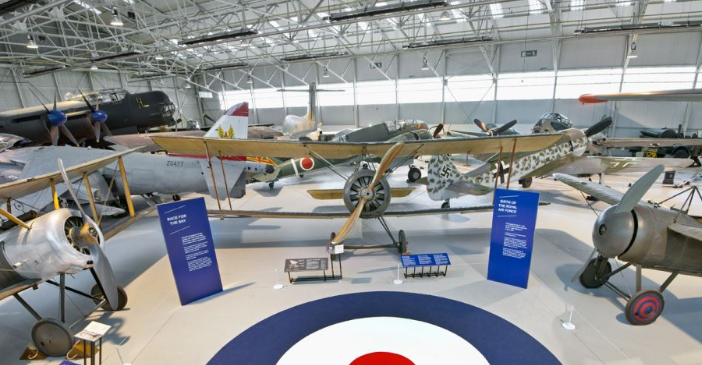 This free-to-enter museum tells the story of the first 100 years of the RAF's history. Featuring immersive exhibitions (both temporary and permanent), innovative new galleries, and touching memorials to those who have lost their lives in combat, this museum promises to educate, excite, and move its visitors in equal measure. We recommended taking the day to explore its three newest galleries, which challenge visitors not only to understand the RAF's past and present, but to imagine future contributions and technology.

As noted in a recent article featured in Vice, climbing as a hobby is booming in popularity among millennials. There's no better way to get involved than by booking a session at a 'climbing oasis near the end of the Northern Line'. Open 10:00am - 10:00pm weekdays and 10:00am - 9:00pm on weekends, The Arch Climbing Wall offers visitors 11,000 square feet of bouldering surfaces to explore at their leisure. Built inside a stunning converted art deco cinema, Arch also offers climbing lessons to suit every level of expertise.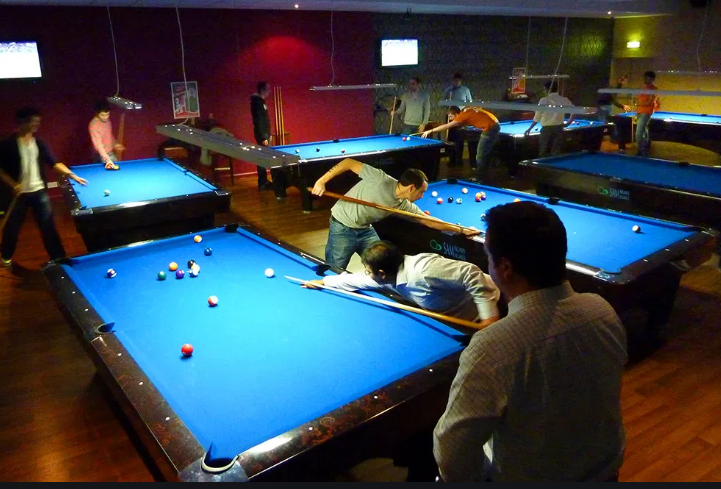 This local snooker and pool club is a Colindale institution. Open 24/7, 365 days a year, the Hurricane Room boasts 15 full-size snooker tables, 7 American pool tables, and 4 English pool tables. The venue offers a 20% discount to students before 7:00pm and this, along with its budget-friendly bar prices, has made the club popular with students at the nearby Middlesex University. The club is members only but operates a very liberal guest policy, and with a standard annual membership priced at only £15 (£7.50 for students) it's well worth the investment.
If you're considering a move to Colindale, you can view all of the fantastic properties we have available in the local area here.
If Colindale isn't the neighbourhood for you, we operate across the whole of London and can help you find your dream home, wherever it is that you want to live. All of our listings are available on our website, and you can use our convenient listing filters to find properties suited to your needs, whether you're looking to rent with a pet or outdoor space is an absolute must-have. Alternatively, you can give us a call - just tell us what you're looking for and we'll get busy looking for you!
Check out more of our renter advice here and follow us on Twitter, Linkedin, Instagram, and Facebook for regular updates on Home Made and properties we have available in your area.