Salford is a large town in the Metropolitan Borough of Greater Manchester, directly west of Manchester itself. Located in the centre of Manchester's former industrial heartland, Salford is the beneficiary of one of the UK's largest urban regeneration projects. Salford Quays, previously the site of the Manchester Docks, has been transformed from an area of disused industrial landscape into a landmark destination for the arts and creative industries, business, leisure, and retail.
Though many are drawn to Salford for its proximity to Manchester and the low cost of living, there is a lot to love about the town in its own right. There's a little bit of something for everyone among the many neighbourhoods of Salford, with acres of parklands and miles of waterfront trail for residents to enjoy on their doorstep without having to sacrifice the convenience of urban living. Busy city workers can benefit from convenient transport links into Manchester during the week, then unwind at the weekend with a stunning canalside walk, taking in views of Old Trafford and the Imperial War Museum North along the Manchester Shipping Canal.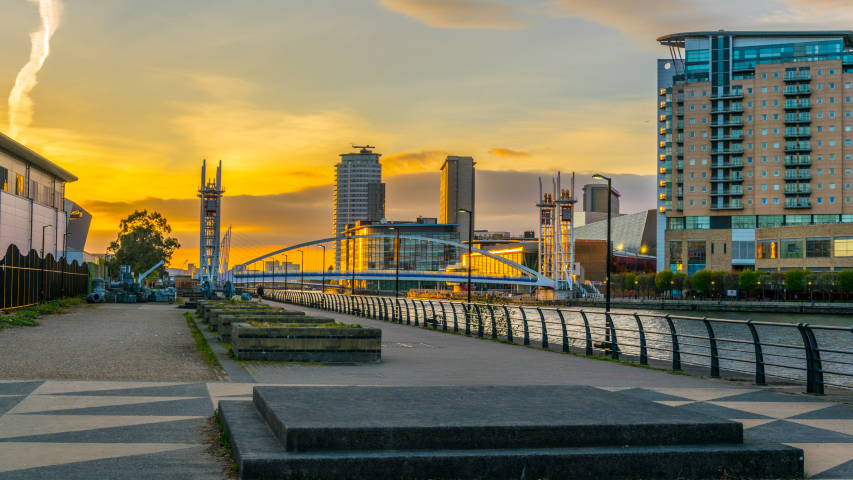 The redevelopment of Salford Quays, which includes the amazing MediaCityUK complex, has revitalised the local area and led to the emergence of a new cosmopolitan city culture. However, these new developments have not come at the expense of Salford's rich heritage. Enormous effort has gone into preserving the legacy of the city's industrial past, with the Salford Museum and Art Gallery housing extensive collections reflecting the lives of the people of Salford.
Similarly, the cultural contributions of Salford's many iconic local artists, authors and musicians (including painter L.S Lowry, the musicians of Joy Division and New Order, and poet John Cooper Clarke) are celebrated at venues throughout the city, while galleries and clubs such as the Islington Mill nurture the talents of locals who wish to follow in their footsteps.
Read our guide below to learn more about living in Salford and everything the city has to offer!
Transport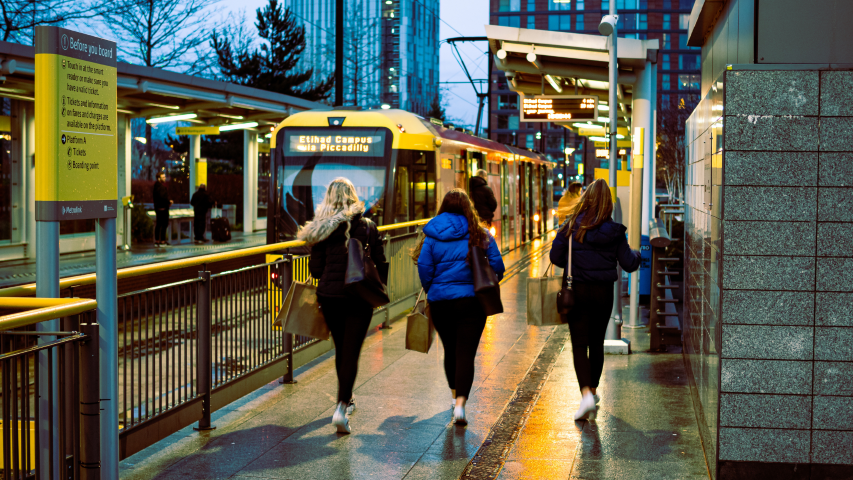 One of Salford's most appealing perks for prospective residents is its proximity to the heart of Manchester and excellent transport connections into the city centre.
Train
There are two main stations in Salford - Salford Central and Salford Crescent. Multiple trains run between Salford Central and Manchester Piccadilly every hour, with a journey time of less than 10 minutes. Direct trains to Liverpool also run from Salford Central.
Manchester Piccadilly offers convenient direct connections to destinations across the UK, including London, Liverpool, and Birmingham.
Tram
The Eccles line of the Metrolink tram service connects Salford to Manchester city centre, with multiple stops throughout the wider Salford area (including MediaCityUK and Salford Quays). A journey from Eccles (the first stop on the line) to the city centre takes roughly 30 minutes.
Road
Salford is intersected by four major motorways - the M62, M602, M61, and M60. The M62 runs from Liverpool to Leeds, while the M602 and M61 highways connect motorists to central Manchester and Bolton respectively. The M60 ring road circuits the whole of Greater Manchester.
Things to do & places to eat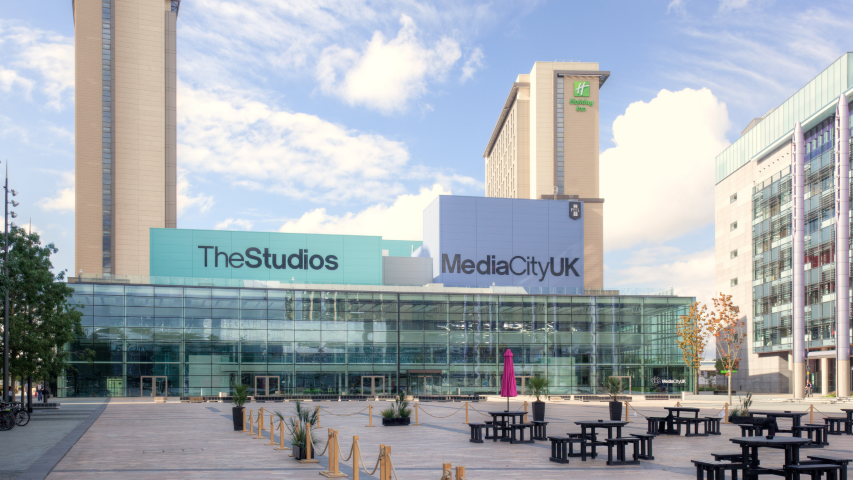 Located in Salford Quays on the banks of the Manchester Ship Canal, the stunning MediaCityUK site is the culmination of decades of investment and redevelopment in Manchester's former docklands. It is the northern home of iconic media organisations including the BBC and ITV, and hosts many world-class sporting and cultural attractions, cinemas, theatres, and galleries. It is also a go-to shopping and dining destination for tourists and locals alike, with dozens of waterfront shops and restaurants to choose from, as well as several picnic areas where visitors can enjoy the view out across the quay.
If you're looking for a novel way to spend a weekend afternoon, book a guided tour around the BBC studios. You will be taken behind the scenes and shown how the shows produced at the site (including  Match of the Day, Blue Peter, and BBC Breakfast) come together. You can even visit the famous Blue Peter garden!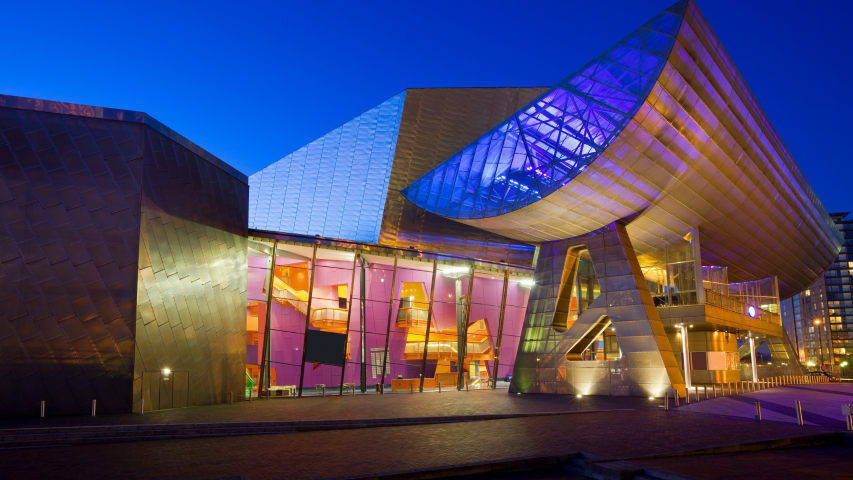 The Lowry, named after local icon and beloved British artist L.S Lowry, is an award-winning building that houses two theatres, an art gallery, studio space, cafés, bars, and an excellent restaurant. Locals can enjoy a wealth of participatory workshops and live entertainment throughout the year, including comedy, drama, West End musicals, live music, dance, and opera. Though the past 12 months have been fairly quiet due to the coronavirus, highlights are already starting to line up for late 2021/ 2022, including performances of the musical Everybody's Talking About James, and a run of shows by Fran Lebowitz - writer, humorist and star of Netflix's Pretend it's a City.
A particular highlight is the gallery's permanent exhibition - the world's largest public collection of Lowry's paintings and drawings. The gallery is free to enter, and visitors can learn more about the life and work of this renowned artist while enjoying a selection of his most celebrated depictions of life in industrial Greater Manchester.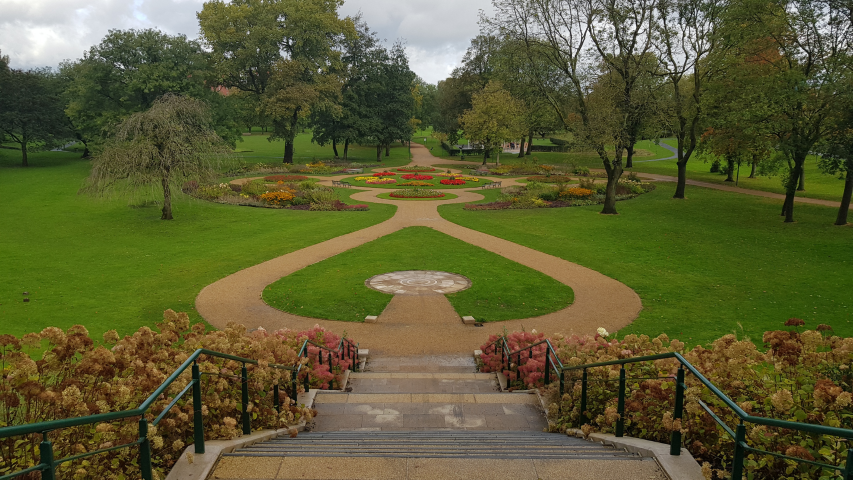 Salford is one of the greenest metropolitan areas in the UK, with  20 public parks and 5 nature reserves available for residents who want to enjoy some open space. The largest park in Salford is Buile Hill Park, a grade II listed hall and grounds, spanning 86 acres across the neighbourhoods of Pendelton and Seedley. Our favourite is Peel Park, a Victorian public park opened in 1846 (making it the oldest park in Salford). Located at the foot of the Salford Museum and Art Gallery and the University of Salford, Peel Park stretches out across the flood plain of the River Irwell.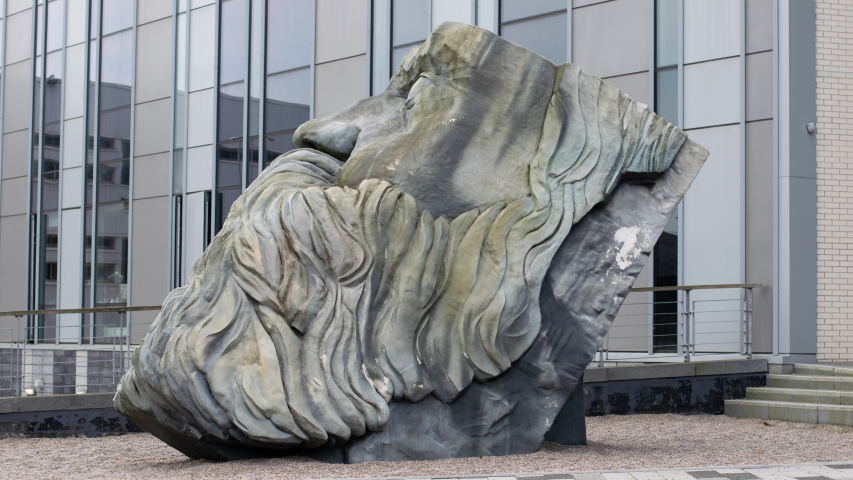 There's plenty to do and see in Peel Park. After you have enjoyed the grounds of the park, including its manicured circular flower displays and many tree trails, we recommend taking a walk up the steps located along the west side of the park. Here, you might see people attempting to traverse Engels' Beard. The sculpture, which also doubles up as a climbing wall, is inspired by the prominent facial fur of philosopher and political theorist Friedrich Engels.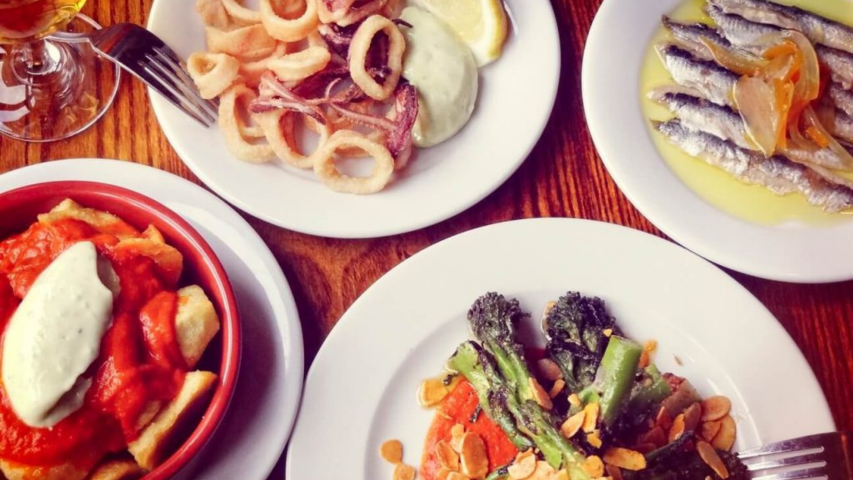 One of three restaurants operated in the North West by sibling restaurateur duo Ben and Joe Wright, Porta describes its menu as 'enthusiastically Iberian'. Inspired by the tiny independent tapas bars of Madrid and Barcelona, Porta serves its own unique spin on all your favourite Spanish small plate classics, with every sauce and menu item made by hand in-house. Based on Chapel Street, not far from the Salford/Manchester boundary, Porta is the perfect place to relax with great food and drinks in a casual
Manchester is famously home to some of the best curry houses in the UK, with Curry Mile in Rusholme thought to represent the largest concentration of South Asian restaurants outside of the Indian subcontinent itself. Fans of South Asian cuisine will also find a lot to love just down the road in Salford. The firm favourite among locals is Karahi Wok - an award-winning Indo-Chinese restaurant near Salford Quays that is consistently rated as the best restaurant in Salford by residents and visitors alike.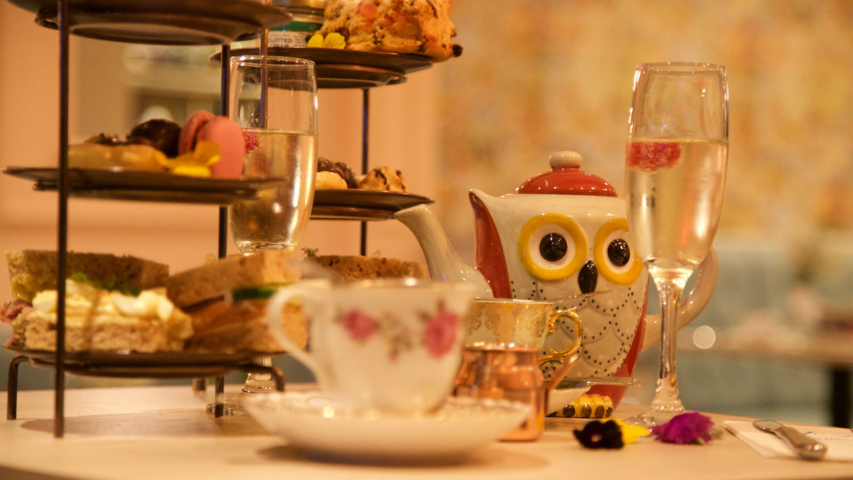 This cosy brunch spot in Morton delivers on the promise of its name. Vintage Ambiance started life as a neighbourhood tea room and kitchen, offering delicious home made cakes, a wide selection of teas and coffees, and excellent breakfast and brunches that were a big hit with local residents. It has since added evening and cocktail menus, meaning its fine food and relaxing atmosphere can now be enjoyed for breakfast, lunch, or dinner! We recommend stopping by for a boozy brunch or indulgent afternoon tea.

If you're looking to relocate to Salford, we have a selection of modern apartments available in the stunning Oxbow and New Maker's Yard developments. You can view the full selection of properties available on our website.
---
Check out our expert renter advice here and follow us on Twitter, Linkedin, Instagram, and Facebook for regular updates on Home Made and properties we have available in your area.