Staines-upon-Thames is a quiet riverside town located 16 miles southwest of London. Perhaps best known as the hometown of the infamous Sacha Baron Cohen character, Staines is far more than just the backdrop for the antics of Ali G and the 'West Staines Massiv'.
Standing adjacent to the green belt, the town includes a wildlife conservation area and countless scenic riverside trails stretching all the way to historic Windsor. Recent investment into Staines has also led to the development of a modern shopping quarter and the construction of plenty of new homes, such as the stunning Kooky development near the train station.
Excellent transport links make this the perfect destination for city workers and students at nearby Royal Holloway University who are less keen on life in London. Its riverside location is also ideal for those who enjoy water sports, and the local boat club offers a friendly welcome to new members wishing to make the most of life by the Thames.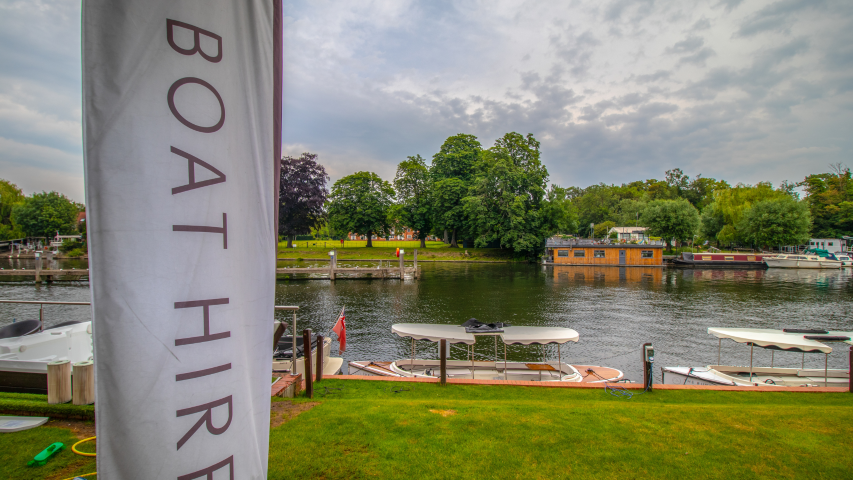 Read our guide below to learn more about what there is to do and enjoy in Staines!
Transport
Staines is popular with commuting workers thanks to its excellent transport links with Central London.
The train from Staines to Waterloo takes 35 minutes - that's less time that it takes to commute in from Kingston! Upon arrival at Waterloo, it is easy to reach most major commercial hubs in the city centre within an additional 15 minutes. For example, the journey from Staines station to Canary Wharf is roughly 50 minutes in total.
Staines is also located just south of Heathrow airport, which can be reached in 10-20 minutes by car, 30 minutes by train, and 40 minutes by bus.
Things to do, places to eat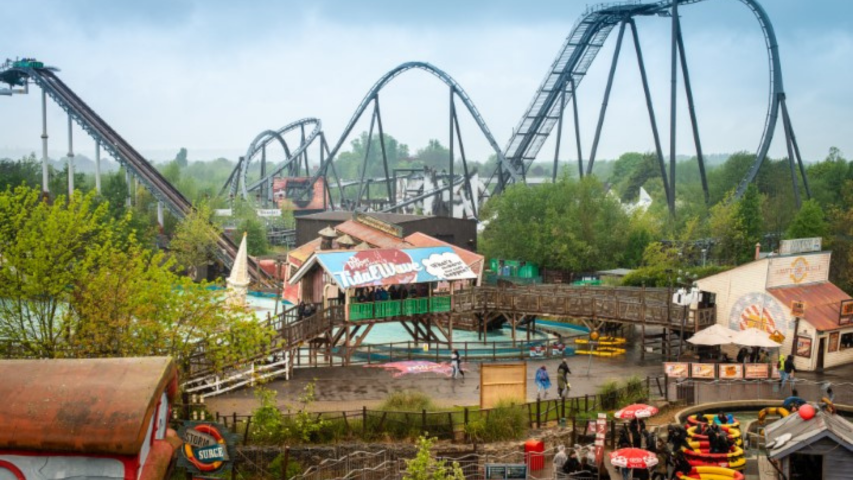 Residents of Staines live only moments away from one of Britain's best theme parks! Thorpe Park is located just outside of town and is accessible in 5-10 minutes by car, 15 minutes by bus (where return tickets cost only £4), or 40 minutes on foot. The park is home to over 30 different roller coasters, attractions and live events, including rides inspired by some of your favourite films and TV shows - such as Saw, The Walking Dead, and Black Mirror (coming soon). Adrenaline junkies will love Stealth: the UK's fastest roller coaster. It goes from 0-80mph in 2 seconds and fires riders 205ft into the air!
A firm local favourite, Momo Cafe serves delicious oriental fusion cuisine including sushi, sandwiches, rice and noodle dishes, curries, and their famous dumplings. Its enduring popularity with the people of Staines is due to its relaxed atmosphere, friendly service, and excellent value for money. Momo's cosy interior, lovingly decorated with an eccentric variety of knick knacks and mismatched furniture, is the perfect place to enjoy a bowl of their curry laksa - a particular favourite among regulars!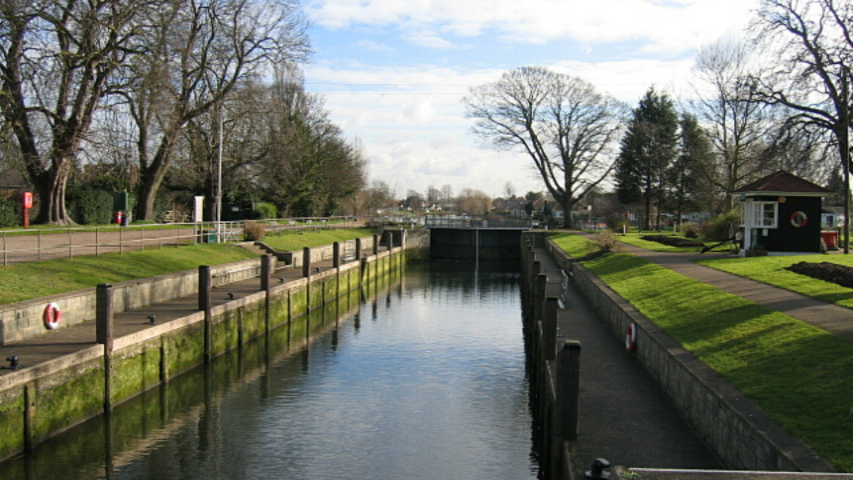 Staines is famed for its beautiful riverside walks, with no shortage of meandering pathways beside the River Thames for residents to explore at their leisure (it's particularly great if you have a canine companion to accompany you). The most idyllic spot for a ramble is Penton Hook Island - a wooded peninsula crafted into three islands divided by weirs. A haven for local wildlife, Penton Hook Island is home to ducks, heron, water vole, and several species of fish - many of which can be seen hopping across a fish ladder in order to bypass the lock and weirs.
The island is accessible by crossing the lock and a tranquil footpath winds around its perimeter for locals looking for a bit of peace and quiet. There are plenty of sheltered areas just off the riverside trail, making it the ideal spot for a weekend picnic overlooking the water.
This local microbrewery has won multiple awards for its unique range of craft ales. Located on the banks of the River Thames (as the name would suggest), this brewery sells its freshly brewed stouts and ales straight from the barrel in its tap room and river view lounge, where punters can enjoy a pint alongside stunning waterside views. A local passion project, each of the Thames Side's stunning stouts and ales is named after one of the many local birds who also make their home on the riverside, and every pint of their signature White Swan ale funds a contribution to The Swan Sanctuary.
In addition to its excellent range of beers, the brewery also regularly hosts live music events and offers a selection of hot bar food for visitors who need to line their stomach.
Looking to move?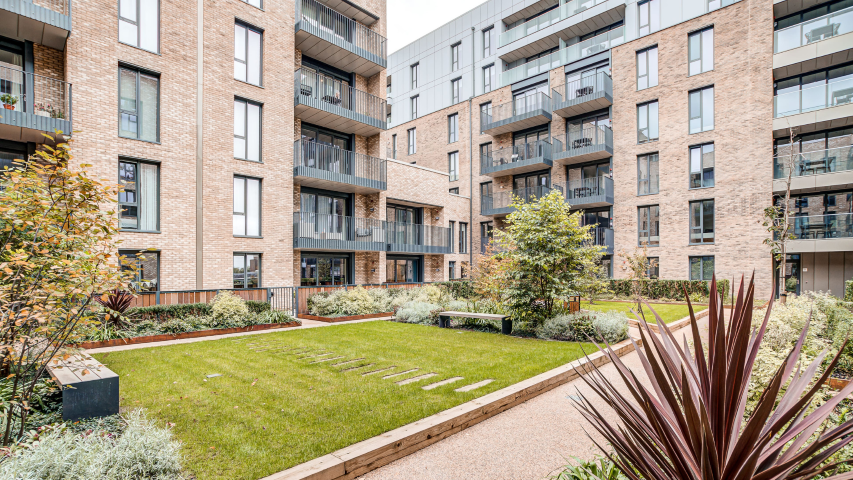 If you're thinking about making the move to Staines, or you live locally and are looking to upgrade, we have dozens of stunning new apartments available in the Kooky Staines development. Kooky residents enjoy access to exclusive resident-only amenities, including a gym and communal gardens, and each apartment benefits from its own balcony, complimentary fibre optic broadband, and 24/7 professional property management.  
We have a range of 1, 2, and 3 bedroom pet-friendly apartments available now - click here to view our listings! (Prices starting from £1,196pcm).
---
Check out our expert renter advice here and follow us on Twitter, Linkedin, Instagram, and Facebook for regular updates on Home Made and properties we have available in your area.