With its iconic stadium, the site of so many legendary football fixtures and live music events in both its past and present grounds, Wembley has welcomed millions of visitors over the years. For those who are fortunate enough to have made multiple visits to the hallowed turf over the past decade, it is impossible not to notice the astounding transformation that has taken place in the long-neglected area surrounding the stadium.
Thanks to billions of pounds in investment, the unsightly car parks and tired industrial buildings of yesteryear have been replaced by thousands of fantastic modern homes and offices, plenty of shops, restaurants and amenities, and world-class performance venues. Wembley Park is almost unrecognizable, and is now one of the most vibrant new neighbourhoods in London, attracting visitors and new residents from across the city and further afield.
Beyond the boundaries of the newly developed park, Wembley is a cosmopolitan town with a large South Asian community. The area in and around Ealing Road is known as Little India, and the community is served with dozens of restaurants, cafés, specialist grocers, and clothing stores offering the foods and fashions of South Asia. Little India's most prominent landmark is the Shri Sanatan Hindu Temple, whose stunning architecture and intricately carved domes and walls never fail to impress worshipers and visitors alike.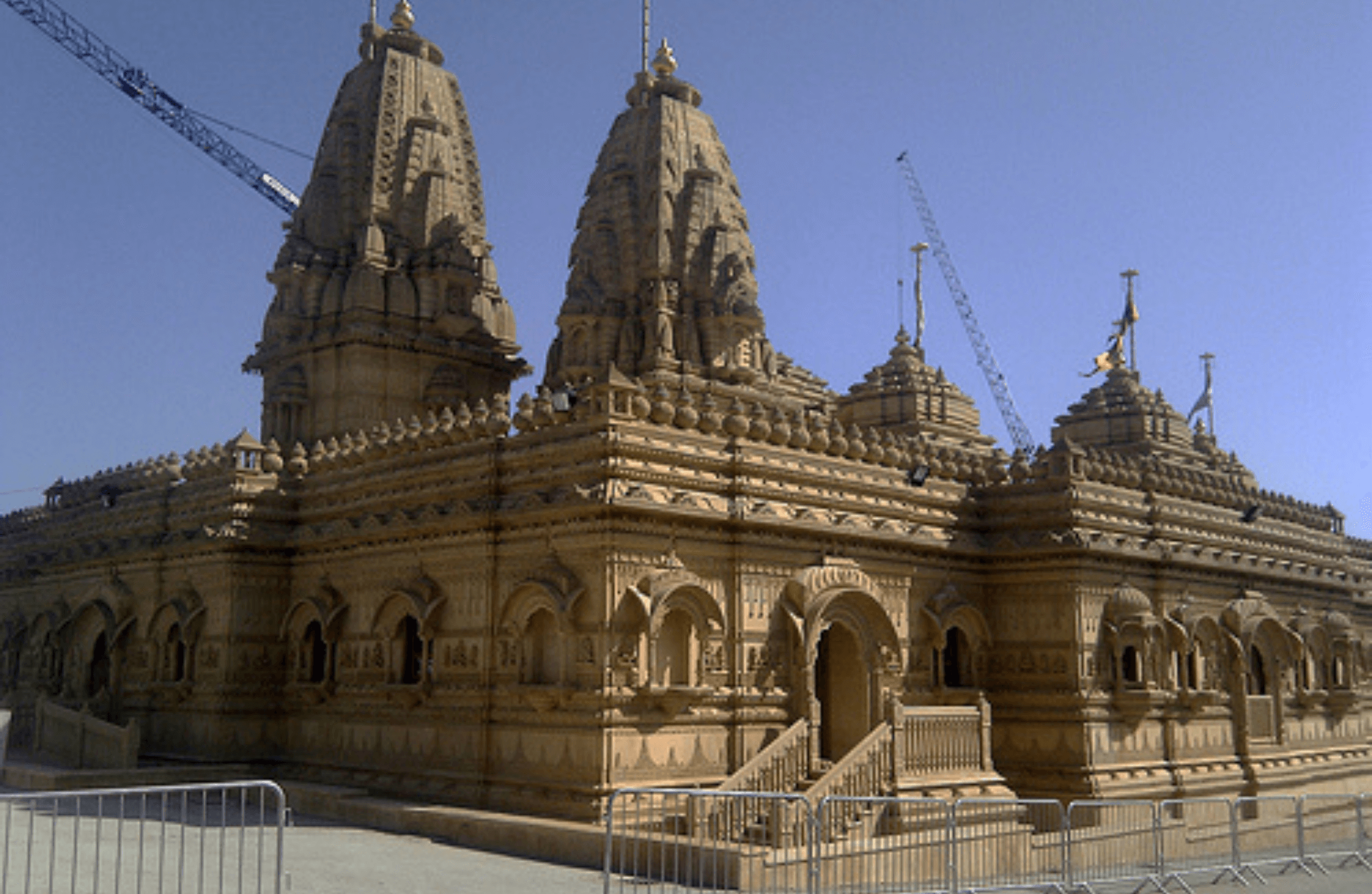 To learn more about life in Wembley, read our guide to the best local hotspots below.
Transport
Wembley is very well connected to central London by the Bakerloo, Jubilee, and Metropolitan tube lines, as well as Overground and National Rail services.
Wembley Park Station has fast links to Baker Street  (the journey time is a little over 10 minutes) on the Metropolitan line and Jubilee line services to Central and East London.
Wembley Central is a major hub on the Bakerloo line and also offers Overground links to Euston Station and National Rail trains to Shepherd's Bush - perfect for access to the Westfield shopping centre.
Wembley Stadium station has trains to Marylebone, while Preston Road and Wembley North also offer Metropolitan and Bakerloo line services for commuters based further north.
All stations in Wembley are located in travel zone 4.
Things to do, places to eat & drink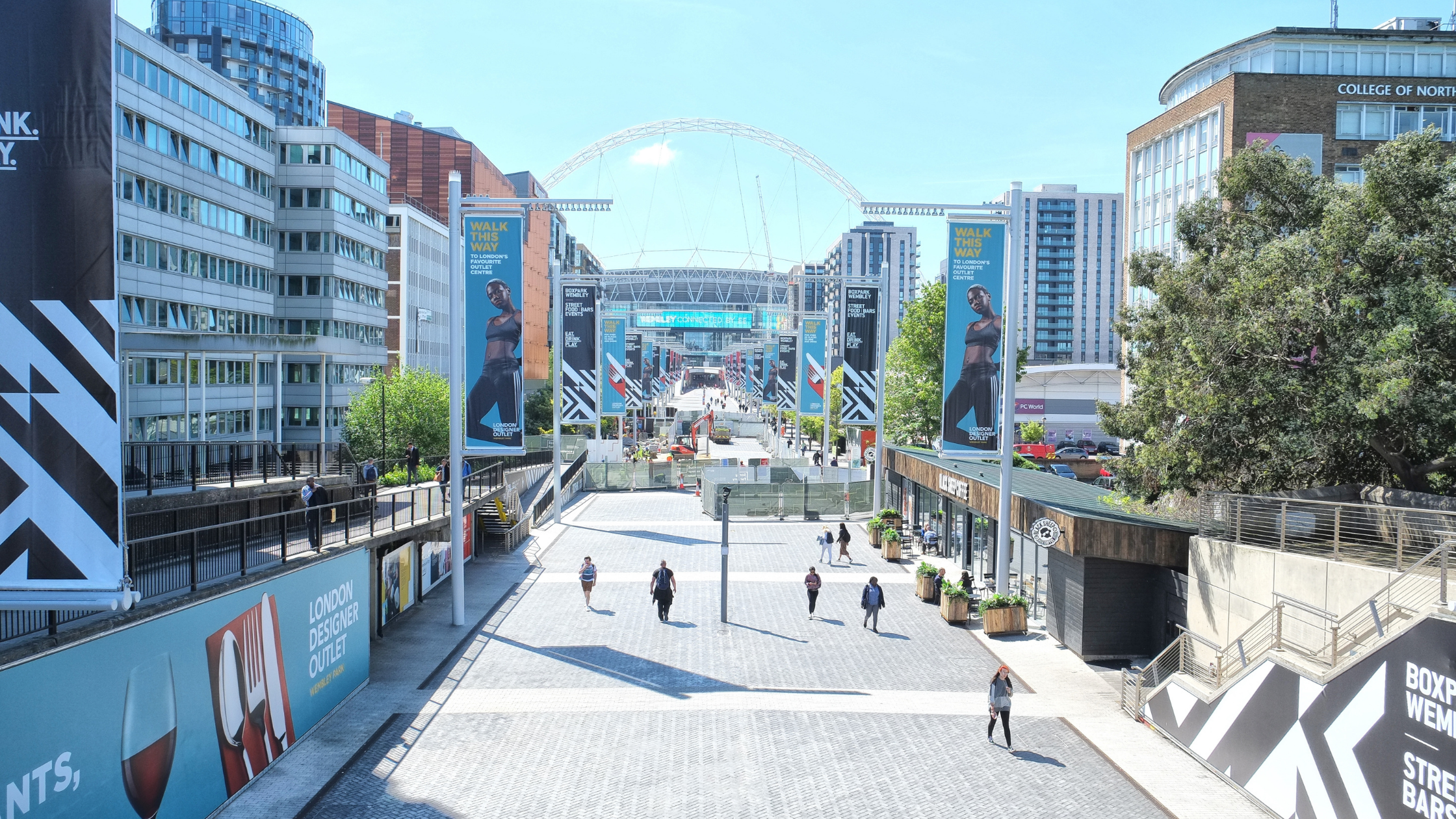 Wembley Park is one of London's largest development projects, transforming acres of disused industrial land and multi-storey car parks into one of London's most exciting new neighbourhoods.
Built in the area surrounding Wembley's world famous sporting and cultural venues, Wembley Park is now a great place to live, work, shop, dine, and play. In addition to its many shops and restaurants, highlights include:
Wembley Stadium, the world-famous football ground.
Wembley Arena, a stunning art deco live music venue.
Troubadour Theatre, a sleek performing arts venue.
The Yellow, Wembley Park's community hub where local residents can enjoy access to a gym, yoga classes, countless participatory workshops, and many more local community events.
Wembley Park's impact on the local neighbourhood cannot be overstated and its many venues and amenities make it one of the most vibrant cultural destinations anywhere in London. Visit one weekend and see for yourself - we recommend following the Wembley Park Art Trail to take in some thought-provoking interactive displays and vibrant murals while exploring the site's expansive grounds.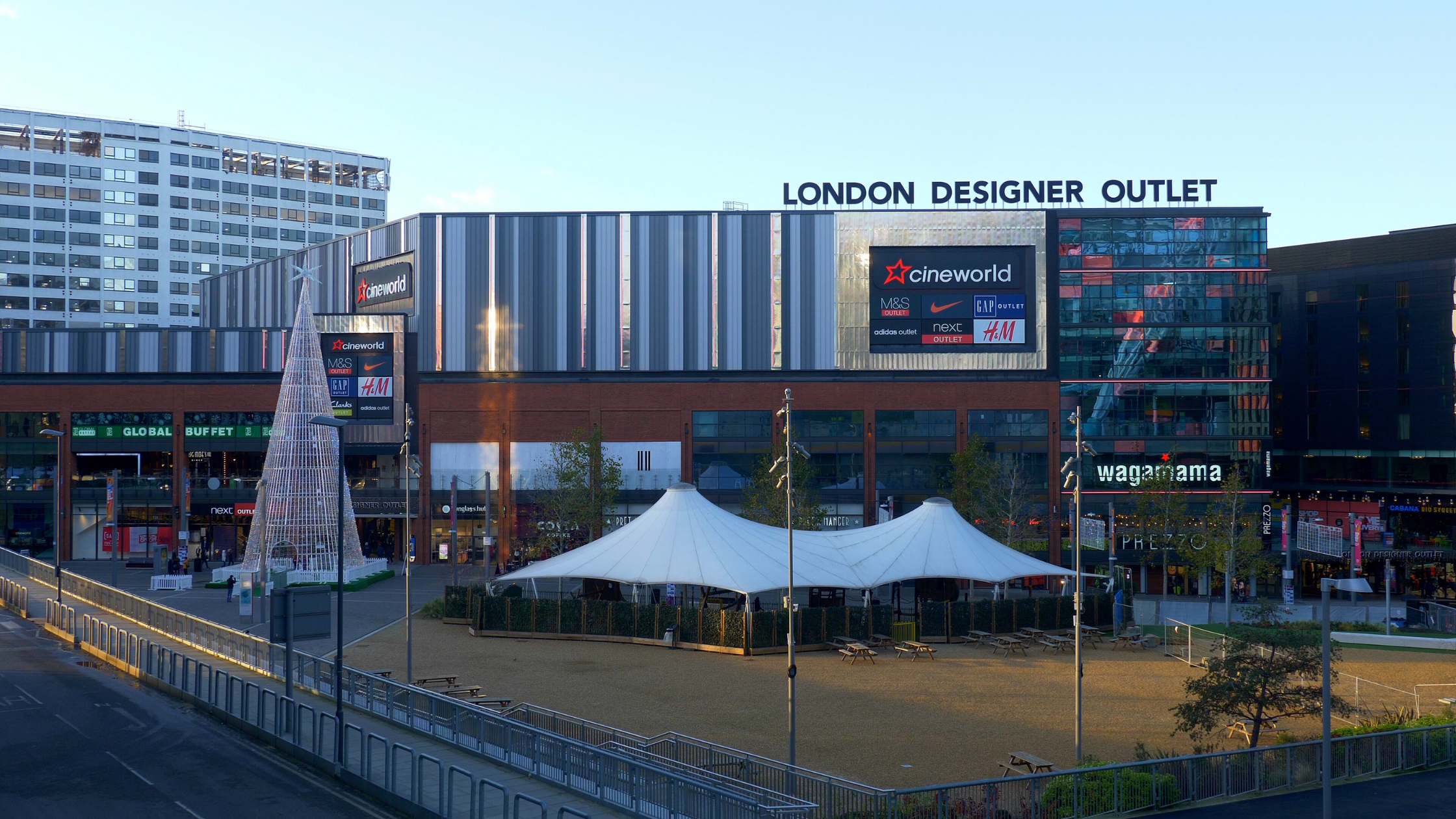 Everyone loves a bargain, and there plenty to be had with top brands at the London Designer Outlet. Situated in the heart of the Wembley Park district, LDO is London's first outlet centre, with shops offering discounts of 30-70% (and up to 85% during sales) on retail price all year round.
There are more than 70 outlet stores, restaurants, and coffee shops at the LDO, with brands including Adidas, Tommy Hilfiger, GAP, Nike, PUMA, Kurt Geiger, Lindt, Calvin Klein, and many more on offer within the shopping centre. The complex is also home to a 9-screen Cineworld, perfect for local and visiting film lovers.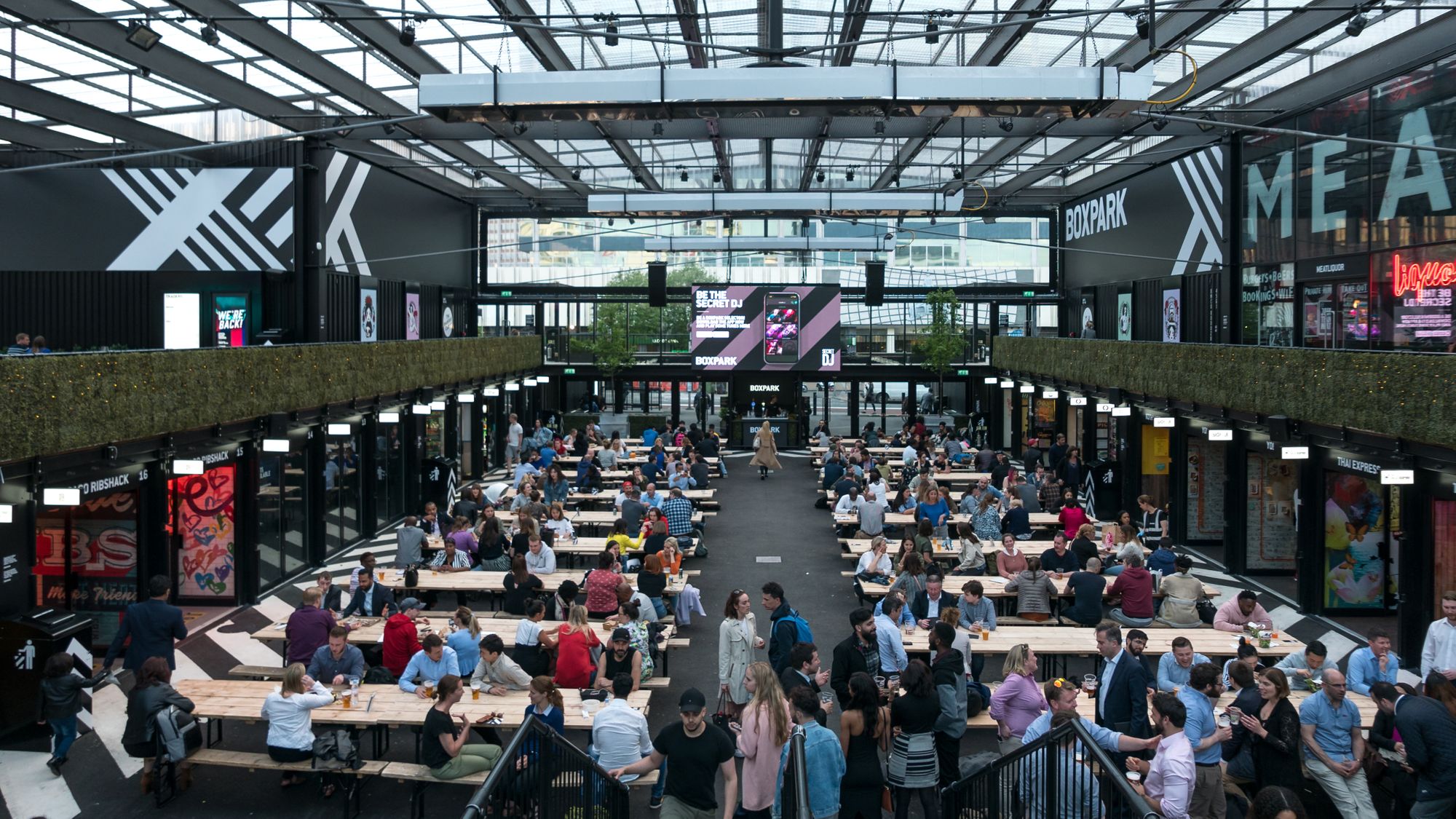 Constructed out of recycled shipping containers, Boxpark Wembley is one of the neighbourhoods most popular venues for drinking, dining, and fun. Much like its counterparts in Shoreditch and East Croydon, Boxpark Wembley houses some of the best and most popular independent street food traders and retail outlets in London. Popular options include The Athenian, Hola Guacamole, Smoky Boys, and the Boxpark Bar.
The Wembley venue is also unique from other Boxpark venues in its additional 'PLAY' area - a dedicated space for a range of fun and games including axe-throwing, table tennis, virtual reality gaming, shuffleboard, table football, shuffleboard, and more.
Located on Ealing Road, in the heart of Wembley's 'Little India' neighbourhood, this amazing vegetarian café is a real hidden gem. Don't be deceived by the unassuming exterior, plain decor, or lack of modern frills (it doesn't have, or apparently need, a website) - Ashers serves some of the best Gujarati cuisine available in London.
This simple, neat, family-owned café serves a delicious selection of shaaks, assorted flatbreads, rustic favourites such as khichdi and khadi, and plenty more. The food is authentic Gujarati home cooking and comfort food, prepared to order mainly by Gujarati housewives who have been making these dishes for decades.
It's also astonishingly good value - offering some of the tastiest meals you can get anywhere in London for less than £5. Almost every combination of curry, daal, and flatbread on the menu is priced between £3-5. Their popular thalis are equally great value - so you can sample a few different dishes and get a taste of everything they have to offer.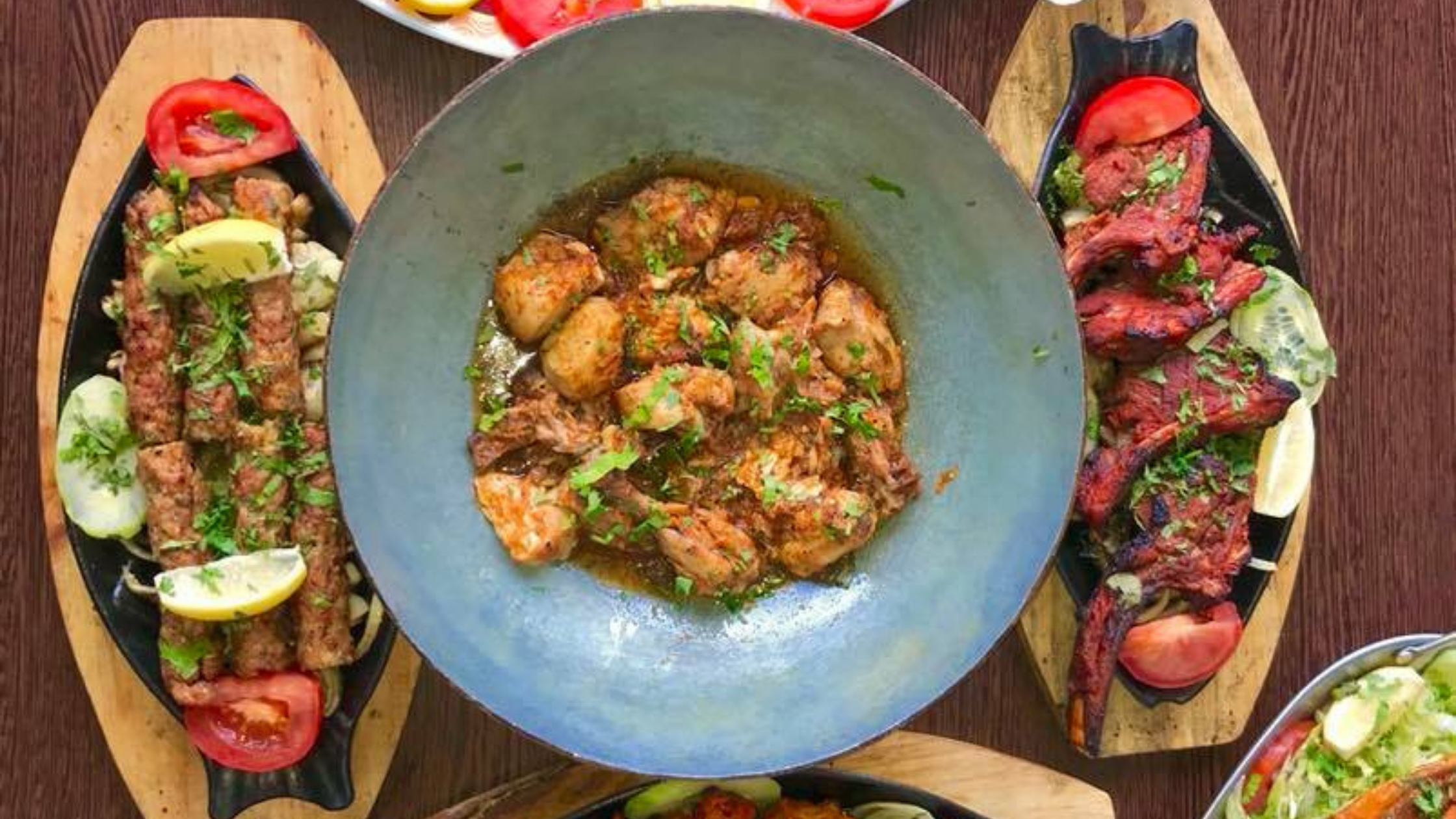 Beyond the restaurants, cafés, and grocers of Little India, various other national cuisines from across South Asia are also very well represented in Wembley. The award-winning Taste of Peshawar is one fantastic example. Serving traditional Pakistani and Afghan dishes, this restaurant has won multiple accolades thanks to its enormous popularity with local residents.
If you're unfamiliar with Pakistani cuisine, try one of their tawa plates for a generous helping of lots of different curries, kebabs, and dal to familiarise yourself with all the favourites. The Peshawari karahi curries and chapli kebabs are particularly popular, with plenty of reviews vouching for their authenticity and delicious flavours.
If you're considering a move to Wembley, we have hundreds of apartments available throughout Wembley Park. The majority are pet friendly, and each apartment is professionally managed, with residents have access to a host exclusive amenities including communal gardens, private lounges, and co-working spaces. You can view properties in Wembley here.
If you're not quite sold, we operate across the whole of London and can help you find your dream home, wherever you're looking. All of our listings are available on our website, and you can use our handy property filters to find properties suited to your needs, whether you're looking to rent with a pet or outdoor space is an absolute must-have. Alternatively, you can give us a call - just tell us what you're looking for and we'll get busy looking for you!