Canalside living, London's 5 most affordable waterfront locations
London forms an intricate patchwork of neighbourhoods where busy, vibrant locations alternate with peaceful spaces throughout the metropolis. The River Thames still attracts much life around its banks, be it the sublime riverfront of the Southbank or picturesque Kingston-upon Thames and Putney. However, few will choose to rent a property by the bankside. It's no secret that you will have to pay a premium for obtaining a good view of the Thames.
If you wish to enjoy waterfront living in the heart of London, you only need to turn inwards and follow the flow of the canals network. London's waterways extend far beyond The Thames. From West to East, canals forged commerce routes, and key locations became home to extensive industrial activity. The redundant industrial sites have now made way for some of London's shiniest neighbourhoods.
Canary Wharf was the first success story of London's path to redevelopment. Many areas are being regenerated, bringing new life and setting up the stage for modern living in the capital. You can enjoy great open spaces and unique opportunities for waterfront living with much more attractive rents. Let's discover 5 of London's best canalside locations.

Greenford, West London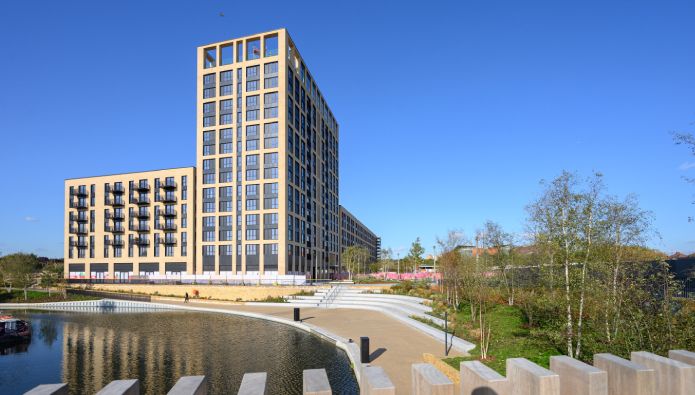 Greenford is a vibrant suburban area located in the borough of Ealing, popular with inner-city commuters for its excellent transport links and the strong community feel. Once a stand-alone town, it developed as a manufacturing center with the advent of the railways in 1901. The combination of the rails and the canal attracted several factories, amongst them some of the UK's most popular household names such as J. Lyons and Co and the old Hovis bread factory. Little evidence remains of that era as the sprawling suburb enjoys excellent open spaces and a long stretch of waterways that crosses Horsenden Hill park.
If you are looking for a brand new place, check out Greenford Quay. The development lies adjacent to the Grand Union Canal, many new stores have popped up in the neighbourhood, and social activities organised by the landlord create a unique community feeling.
Tottenham Hale, North London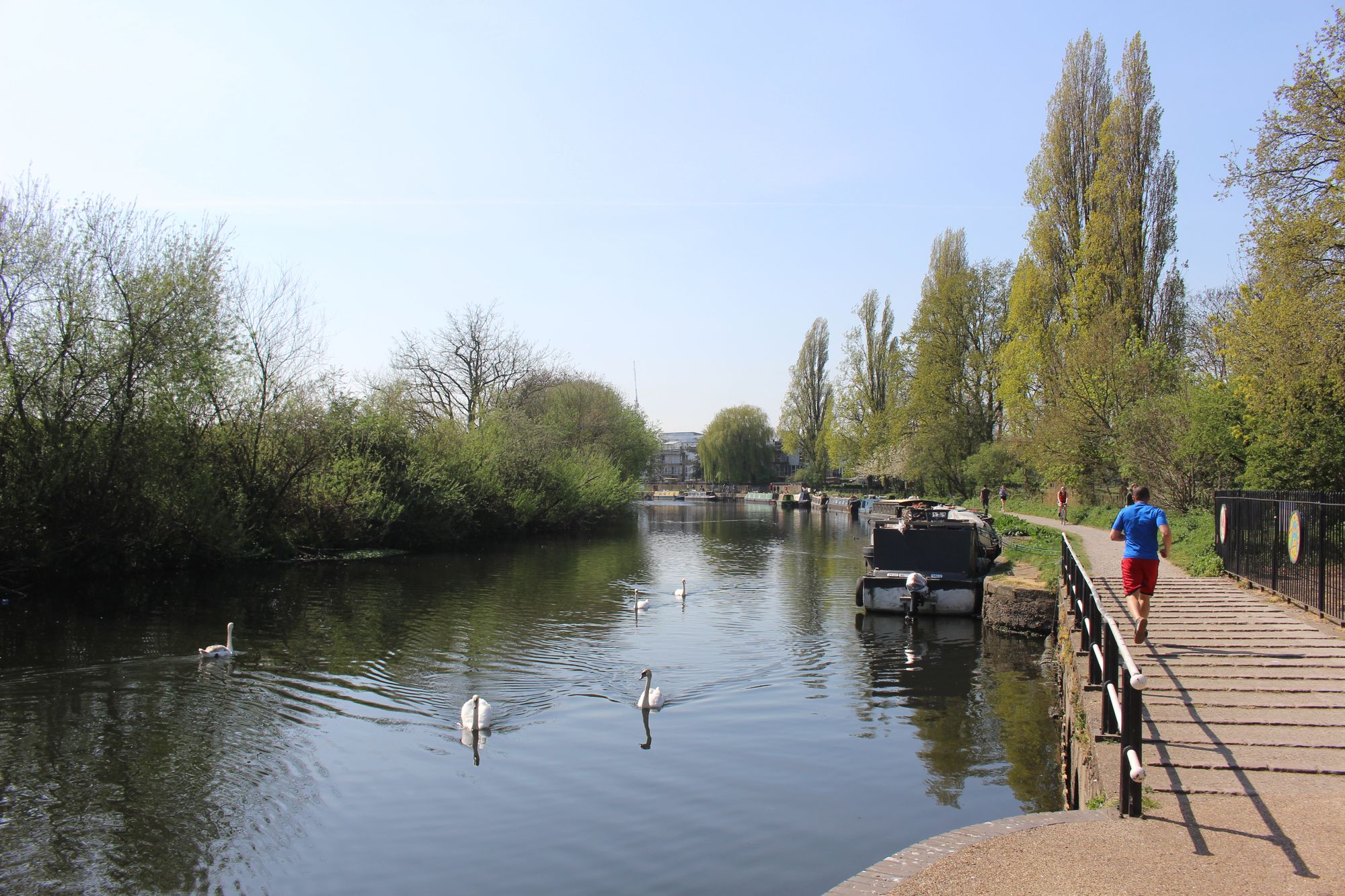 Tottenham Hale is located in North London, and it's the easternmost part of the London Borough of Haringey. Once a thriving commercial spot, thanks to the River Lea that runs through the area, it is now the focus of significant residential regeneration. Excellent connections to central London and only 30 minutes by train to Stansted airport, makes the area an ideal commuters spot, but there is much more than a convenient location.

The beauty of Tottenham Hale lies on its waterfront: a compilation of canals, locks, expansive wetlands, and conservation areas. If you wish to take in nature, the Walthamstow wetlands are just a 5 minutes walk away from the modern high-rise developments. The Lea Valley Walk passes through Tottenham as it runs a good 50 miles from Waltham Cross down to East India Dock. A terrific trail to walk or cycle filled with an abundance of birdlife and wildflowers.

Our favourite developments in Tottenham Hale are designed for modern living, providing stunning spaces to live and work. Think of open social spaces, great retail units at your doorstep, and community events; they offer much more than a beautiful and practical rental home, a new community you can be part of while enjoying nature.

Surrey Quays, South East London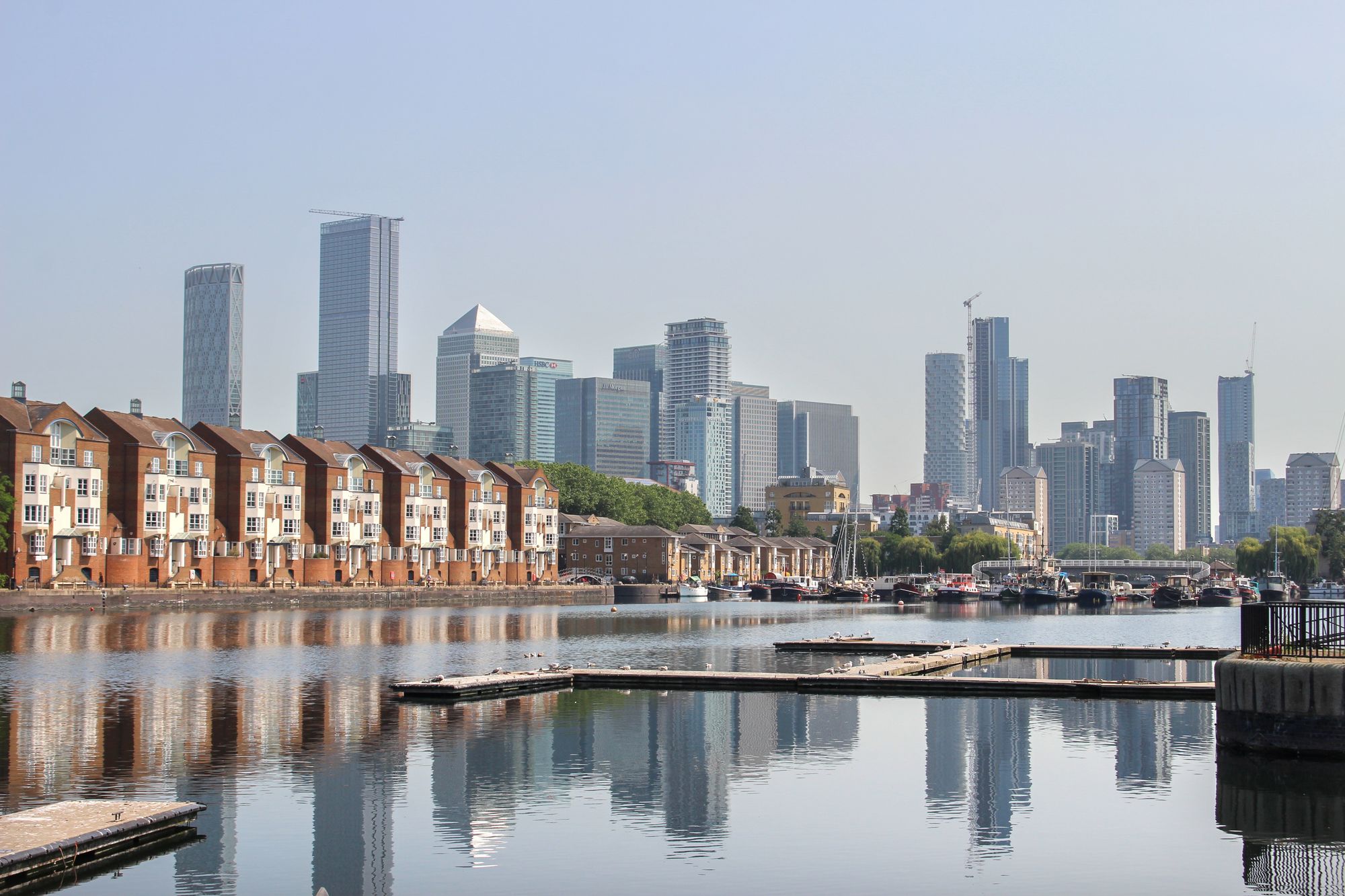 Surrey Quays is a vibrant neighbourhood featuring the biggest marina in London, sprawling green parks, and stunning riverside views. Its appeal lies in its ideal location; you are close to city life, yet just far enough to avoid all the hustle and bustle and with an array of opportunities to enjoy nature and the waterfront.

Historically, Surrey Quays was a vast docklands complex handling cargo from around the world, expanding on almost 85% of the Rotherhithe peninsula. The area has seen many radical changes: WWII hostilities left the docks badly damaged although still operational, the advent of container ships slowly put all remaining docks to disuse, leading to their closure in the 1970s. The following decade brought the reinvention of Surrey Quays. While many of the old warehouses were demolished, a considerable number were converted into modern housing. Similarly, the waterways were filled in, giving a new lease of life to the reclaimed land and providing much-needed modern housing.

The South Dock Marina pays testament to the area's maritime past. Encompassing both the South Dock and Greenland Docks, the marina's 200 berths are home to a diverse range of boats from historic barges & sailing yachts to cruisers & launches. At the same place, you can find the Surrey Docks fitness & Water Sports center, where you can enjoy your next water sports adventure, including sailing, kayaking, canoeing, and windsurfing.
Among the many green spaces, two delightful parks stand out: Southwark Park, covering 25 acres of land, firstly opened in 1869 and was more recently modernized in 2001, offering great sports facilities, and Stave Hill Ecological Park, a working city farm and charity central to the community.
There is no shortage of amenities, trendy restaurants, pizzerias, as well as no-fuss pubs abound, and you can enjoy a pint with friends any day of the week. If you wish to make yourself at home in Surrey Quays, use the filter on our property search page to take you to a great selection of quality homes.
Royal Docks, Newham, East End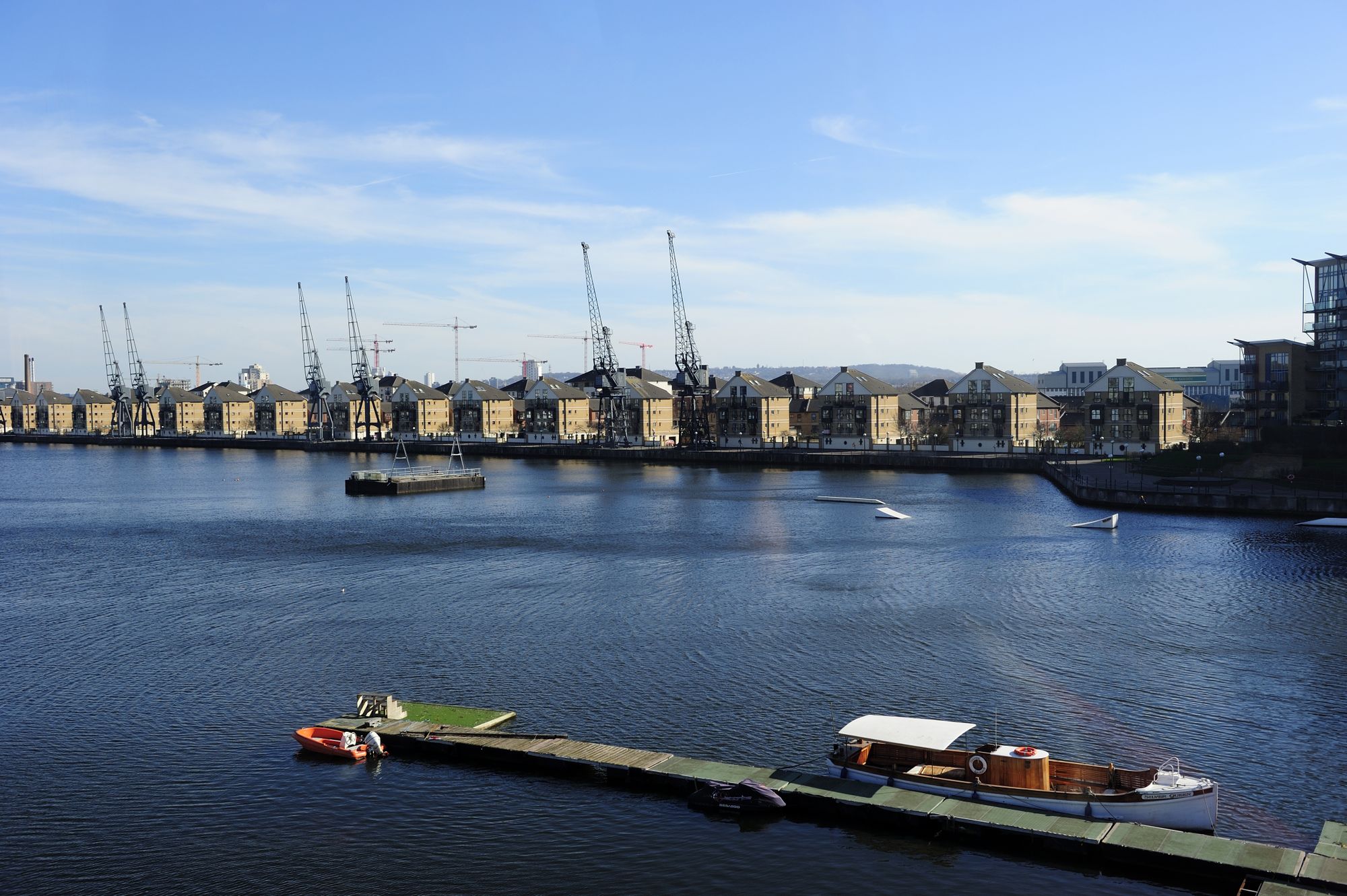 The Royal Docks form a unique district, blending the old and the new in London's East End. Its long, 4 km stretch encompasses the Royal Albert Dock, the Royal Victoria Dock, and King George V Dock, once the largest enclosed docks basin in the world. Since their operational closure in the 1980s, many of the old warehouse buildings have been demolished, transforming the area into a spectacular setting where modern architecture and high-quality housing flourished.
The stunning waterfront location provides plenty of waterside walk opportunities, and it is much favoured by families and young professionals seeking a quick route to Canary Wharf.
True water lovers will rejoice at the Love Open Water swimming center located in the Royal Victoria Dock. You can experience open water swimming in a jaw-dropping setting, available to anyone whether you wish to train, take part in swimming courses, or enjoy the reinvigorating effect of water with friends. If swimming is not for you, you can enjoy paddleboarding or wakeboarding at nearby Wake-Up Docklands, open to beginners and pros, with a variety of courses available.
If you feel like embracing waterfront living, we list a variety of properties in the Royal Docks district suitable for all; functional studios where you can be yourself or larger 3-bed houses with enough space to expand for all.
Isleworth, Hounslow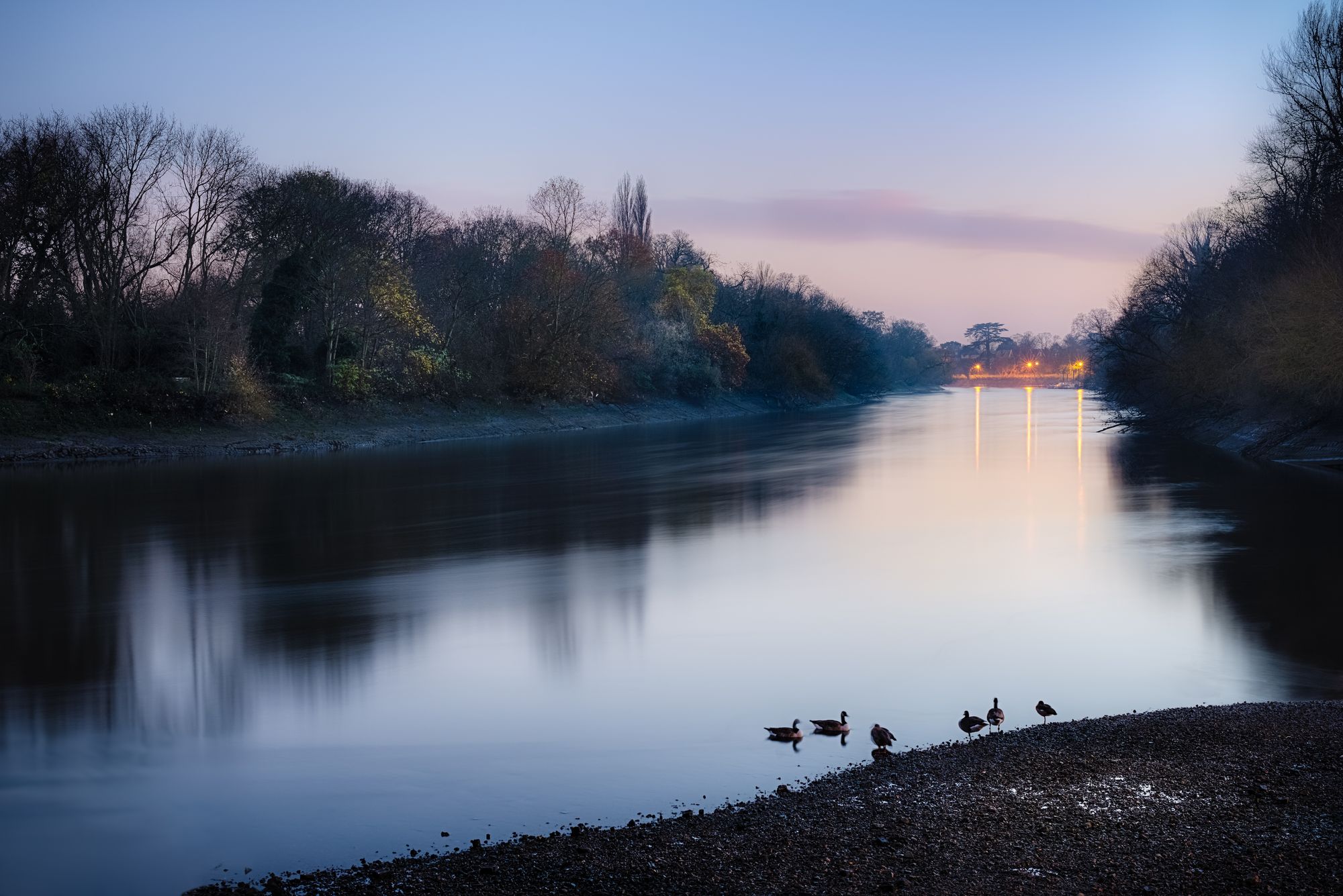 Isleworth lies immediately east of the town of Hounslow and west of the River Thames and its tributary, the River Crane. Once a prosperous farming and commercial area, it developed in a popular residential district and commercial center in the 20th century. Only a short hop from London, it's an area you can enjoy great open spaces, greenery, and riverside living.
Old Isleworth still retains the unique village feel, with an array of independent shops and a great atmosphere. Isleworth's riverside overlooks the unspoiled 8.6-acre islet of Isleworth Ait, Richmond Old Deer Park, and Kew Observatory. As with the adjacent Syon Park, it is a designated conservation area where you can cherish nature and truly unwind.
We offer a multitude of newly built rental properties in the borough of Hounslow. Coombe House, adjacent to the train station in the new commercial city center, is just 17 minutes walk from Isleworth village and the riverfront and 35 minutes from Waterloo.
Waterfront living is a great way to enjoy the best the city has to offer whilst staying connected to nature and unique scenery. You can continue your property search here.
Alternatively, check out our expert renter advice here and follow us on Twitter, Linkedin, Instagram, and Facebook for regular updates on Home Made and properties we have available in your area.