Easy ways to decorate your rental home, our top tips
Moving into a new home is an exciting step, but how do you make your space look its best? Interior design is a great way to express yourself and create an environment where you feel comfortable. Achieving the right balance when decorating certainly has its challenges, but you can quickly transform it to match your personal style and preferences with a few right changes.
The strongest advantage of rental homes is their simple, neutral decor. You can work on it just the same way you would on a blank canvas. Once you are used to the layout of each room, it's easy to play up the house's strengths, hide its flaws and make it work for you. Below we've listed our top tips for making your space truly yours.
Less is more

Marie Kondo's phrase 'spark joy' might still ring in your ears every time you are at the task of a little tidy-up. If you have already tried her famous method and tips, you are not alone. Decluttering is always a good idea; remove the pile of magazines that have been sitting at the end of your sofa for too long or go ahead and re-organise that bookcase.
Many aspire to a minimalist lifestyle and its influence underpins modern interior design, be it the famous Scandinavian or the newest Japandi, a mix of Japanese and Scandi influences. These popular styles speak to both our preferences for a tidier place and our need to feel cozy.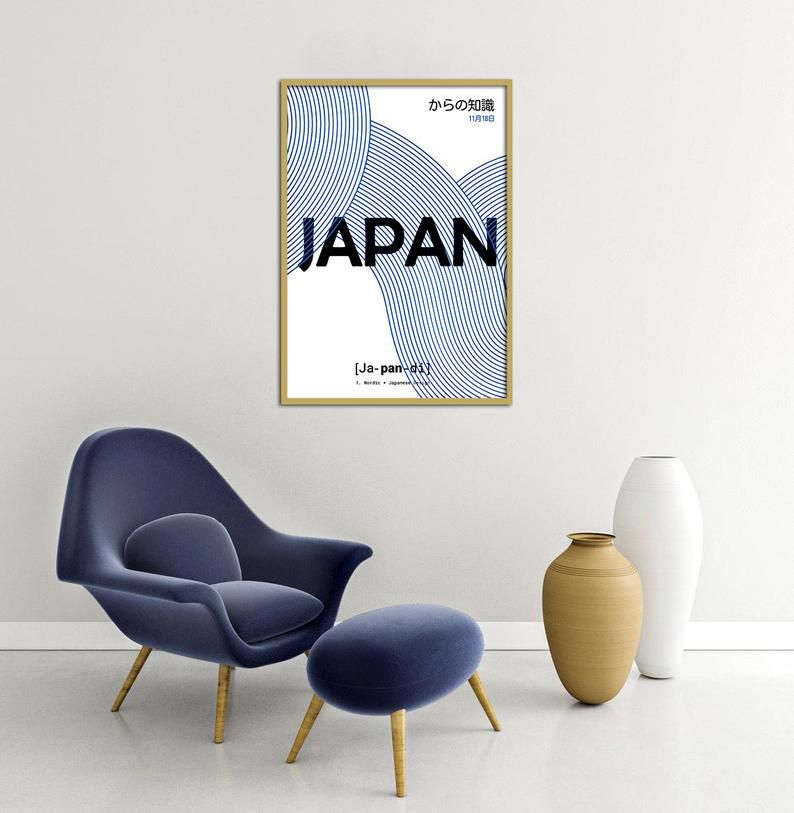 In essence, what you need is less, especially when it comes to home furnishings. The key to making your space your own is to plan it out according to the way you use it. A few functional pieces you already have, such as a comfy sofa and a small table are enough to create a space where you can relax. Focus on decorating your key pieces, giving colour and texture with textiles you love, such as throws or cushions.
Enhance natural light
If your living room has access to natural light, let it pour in. Bright spaces feel more airy and open. If you don't have large windows or direct sunlight coming through all day, you can compensate by choosing lighter shades of curtains or furnishings.
Then, there are also mirrors, known as interior designer's secret weapon. There are many ways to use them to double the light coming into any space. If you place it directly opposite a window, it will harness the light cast in and make even the gloomiest day brighter.
For darker spaces, you can place a mirror next to a lamp, again,  it will amplify the light available to achieve a similar effect. As a bonus,  a mirror will make any space you're working with seem larger.
Art is everything

Wall décor is one of the trendiest and most flexible ways to decorate your space and let's face it, no one wants to stare at an empty wall. You can place wall art in any room of your home, from the dining room to the bathroom, and create a unique look and feel.
Whilst drilling holes in the wall is typically not allowed in most rental places, you can always ask your landlord for permission. There are however alternative ways to displaying your art: hanging your favourite pieces up is entirely possible by using command strips. This simple and easy-to-use material leaves no trace when removed, so you can leave the wall the same way you found it.
Another very simple, yet stylish way to display beautiful frames is by leaning them against the wall. You can either place larger pieces on the floor or cabinets and rest them safely to the back of a sturdy wall.
Go green

House plants can add vitality and colour to your house. Any space can become your new favourite space with a touch of blooming flowers, and if it's a plant, even better.
Indoor plants have the added benefit of filtering the air and removing harmful substances. Adding a few lovely plants to your home is an easy choice when it comes to decorating and you can create a peaceful, stress-free environment.
From feathery ferns to spiky succulents and lush leafy sterlizias, there is an abundance of choice for any aspiring gardener and also any room.
Small plants, due to their versatility and low maintenance, are ideal for any part of the house. Humidity friendly plants, such as spider plants and Ivy's, make an excellent choice for the bathroom.  For shady spots, choose calatheas or monsteras, their large leaves do a terrific job of catching the smaller levels of light available.
There are many excellent ways to decorate your rental flat and create a space that is uniquely yours. Think creatively, embrace natural light, add a touch of green or a great piece of art. Feeling ready to get started? Check out our top 10 UK interior design blogs for more inspiration.
Check out our expert renter advice here and follow us on Twitter, Linkedin, Instagram, and Facebook for regular updates on Home Made and properties available in your area.