The landlord accepted my offer: what happens now?
Moving home can be a stressful experience. When energy company Eon surveyed 2000 adults who had relocated within the past three years, six out of ten participants ranked moving home as their most stressful life experience, ranking higher than both the end of a relationship and starting a new job on the stress scale. Though it's exciting to browse through listings and visit new properties in search of the perfect place, we understand if you're a little apprehensive about what happens next after your offer has been accepted.
At Home Made, we work hard to make the time between submitting an offer on a rental property and moving into your new home as frictionless as possible. In this step-by-step guide, we demystify the process of renting a property so that you can know what to expect, what documents you will need and receive, and how everything works. You will still need to book your moving van, unpack your boxes, and redirect your mail, but hopefully we can relieve some of the anxiety when it comes to understanding the admin!
Reserving your property
Congratulations - your offer has been accepted! The first thing you will be asked to do is provide a holding deposit to reserve the property. As per the Tenant Fee Act, the holding payment is capped at one week's rent and the landlord must instruct all agents to stop actively marketing the property once this has been received.
After you have made the holding payment, the Tenant Fee Act stipulates a 'deadline for agreement' of 15 days for both parties to enter into a tenancy agreement. If you fail to take all reasonable steps to enter into a tenancy during this time (for example, by not responding to requests for key information), provide false or misleading information, fail a Right to Rent check, or withdraw your offer, then the landlord or lettings company is entitled to keep your holding deposit.
Similarly, if the landlord withdraws from the tenancy without cause, fails to take all reasonable steps to enter into the tenancy, imposes terms that breach the Tenant Fee Act or are otherwise unfair, or acts in such a way that it would be unreasonable to expect you to enter into a tenancy, then you are entitled to have your holding payment refunded in full.
You are also entitled to have your holding payment refunded once you have entered into a tenancy agreement (in practice, this is when the contract has been signed by all parties). For your convenience, we keep your holding payment and deduct this from the balance of the first month's rent that needs to be paid before you move in. If you would prefer to have your holding payment refunded to your account and pay the full sum of the monthly rent in a single transaction, please let us know.
Referencing
Once your holding payment has been received, we can get the ball rolling with your tenancy administration. The first stage of the process is tenant referencing, which is essentially a background check verifying that the information you have provided in support of your offer is accurate. We request this information to ensure that you can afford the property and are likely to fulfil your obligations under the tenancy agreement. Whether you find your property through Home Made, a third-party lettings agent, or directly via the landlord, your offer will most likely be accepted subject to referencing.
This means reaching out to your employer, accountant, university etc to confirm your employment status and income. Most referencing companies will also complete a credit check to see if you have any outstanding debts or poor credit history. Where applicable, your current landlord will also be asked to submit a reference that confirms that everything went smoothly during your tenancy.
Don't worry too much - referencing companies are looking mainly at the big picture. We know that, generally speaking, your landlord won't have popped over regularly for a cup of tea and a catch-up. We won't ask for a detailed character reference or confirmation that you kept the place absolutely spotless - we just want to know that the rent was paid on time and that there were no major issues with antisocial behaviour or property damage.
Once the reference reports have been completed, they are sent across to the landlord so that the landlord can review the document and signal that they are happy to proceed with the tenancy. If all of the information submitted at the point of offer is confirmed by the referencing company, they will advise that your application for the tenancy is acceptable.
Occasionally, if there are question marks regarding the nature of your income or employment (for example, if you are a freelancer with no permanent contract), you may require a guarantor to support your application. If the referencing company finds that you have submitted fraudulent information in support of your application, your offer will be rejected and you will lose your holding payment.
Right to Rent
Landlords (or the agents acting on their behalf) are required by law to confirm that all occupants over the age of 18 have the legal right to rent in the UK. These checks must be completed in person* no sooner than 28 days before the beginning of the tenancy (unless you have a statutory right to rent).
At Home Made, we will ask you to send across copies of valid Right to Rent documents as soon as we begin tenancy administration to confirm that you have the legal right to rent in the UK. Once we have a copy of your documents, we will schedule a time to complete your in-person check at your convenience closer to your move-in date. However, we won't issue the contract for signature until we at least have copies of the required documentation, so it's important to get this sent across as soon as possible.
You can learn more about Right to Rent and how it works here.
*While restrictions remain in place to control the spread of Covid-19, all Right to Rent checks can take place virtually via video call.
Reading, reviewing and signing the contract
After the landlord has confirmed that they are happy to proceed on the basis of the reference reports, you will receive a copy of the tenancy agreement to read and review. At Home Made, we will send you a digital copy of the contract so that you can go through the document and sign electronically at your own convenience. This is increasingly common throughout the lettings industry, though some providers and landlords may still require your physical signature on paper copies of the tenancy agreement.
As we're sure you're aware, the tenancy agreement sets out both the terms of the tenancy (the length of the fixed term, the monthly rent, any special conditions such as break clauses) and the rights and responsibilities of landlords and renters. You should take care to read the contract in full to make sure that you are comfortable with all the terms before proceeding. Pay particular attention to any clauses that have been specifically negotiated as a condition of your offer to make sure that everything is included as agreed.
If you have any questions, be sure to raise these with your point of contact as soon as possible. It's important to take the time you need to fully understand the tenancy agreement and discuss any issues you might have in detail before signing, but remember that both parties are bound by the 15-day deadline to agreement.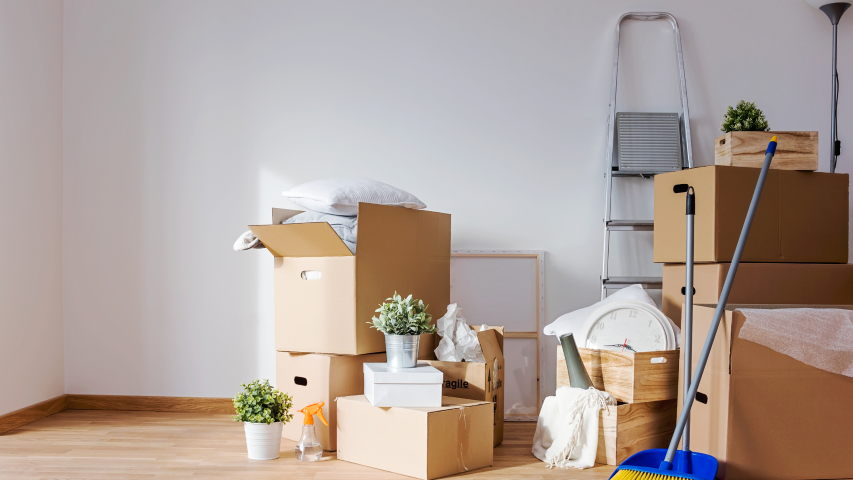 Paying the move-in funds
After the contract has been signed by all parties and the tenancy officially confirmed, you will need to pay the outstanding balance of rent and deposit. This is usually the remaining balance of the first month's rent (but could be more depending on the contract - e.g if you have offered to pay in six-monthly installments) minus the holding payment and a tenancy deposit capped at 5 or 6 weeks' rent. The 6-week cap only applies where the annual rent on a property exceeds £50,000.
While you aren't obliged to pay the rent until the commencement of the tenancy, we strongly recommend that you make the transfer no later than two working days before you are due to move in. If you're making your transfer from an international bank account, you should make the payment even sooner and consider using an international transfer service such as Transferwise to speed up the transaction.
The keys to your property won't be released until payment has been received in full, so you should always look to give yourself a comfortable buffer period in case there are any issues with the transfer that delay the funds from clearing.
Taking care of compliance
It's important to ensure that renters have access to safe, good quality housing. For that reason, there are several very important safety and quality standards that your property must meet before you are allowed to move in. To that end, the landlord (or the agent acting on their behalf) is legally required to provide you with copies of several compliance documents before the start of your tenancy.
These are:
A valid gas safety certificate. This is issued by a gas engineer following an inspection to confirm that all of the gas appliances, pipework, and flues are safe. This document must be renewed annually.
An energy performance certificate (EPC) graded E or above. This document provides details of the property's energy efficiency and confirms that your new home is compliant with minimum energy efficiency standards.

A valid electrical installation condition report (EICR). This report is issued following an in-depth inspection of the property's electrical installations and systems by a qualified electrician. The certificate is valid for 5 years and confirms that the property meets the relevant electrical safety standards.
Landlords and lettings providers are also legally obliged to make sure you received a copy of the government's 'How to rent' guide. This guide helps renters and landlords to understand their rights and responsibilities, provides a checklist for renters and detailed information about each stage of the lettings process, and explains what to do if anything goes wrong.
At Home Made, we will work together with your landlord to make sure you receive all of the above in good time before receiving your keys and moving into your new home.
Registering the deposit
In addition to the stringent health and safety standards protecting renters from dangerous and poor quality accommodation, there are strict rules governing how landlords and lettings providers handle your deposit.
After you have paid your deposit, it has to be registered with a government-backed deposit protection scheme within 30 days. Once it has been registered, it is essential that you receive the following documents (also within 30 days):
The relevant deposit scheme leaflet. This explains how the scheme works, how to get your deposit back at the end of your tenancy, and what to do if there is a dispute.
The prescribed information. This includes the details of everyone related to the deposit, including any third parties who have contributed to the funds.
If there are multiple renters, you will need to nominate a lead tenant to represent everyone in all correspondence related to the deposit. There are no additional responsibilities associated with being lead tenant during the tenancy, but when you move out they will need to initiate the return of the deposit and liaise with the protection scheme in the unlikely event that there is a dispute with the landlord.
Checking in
The big day has arrived! Once the contract has been signed, move-in funds cleared, and due diligence completed, it's time to move into your new home!
The precise process will depend on what has been agreed with your landlord. In the majority of cases, either the landlord or an inventory clerk will meet you at the property to hand over the keys and check you in. An inventory inspection will usually have taken place to record the condition of the property at the start of your tenancy and record all the furniture and other items that have been provided in the property.
You will be provided with a copy of the inventory report for your records. You should review this and flag any discrepancies to the clerk or landlord as soon as possible. As this report will form the basis for any deductions from the deposit later, it's important to flag if there is any existing damage or defects that haven't been included. You don't want to be charged for any marks or scuffs that were there before you even unpacked your bags!
Though it is best practice to complete an inventory inspection, don't be too alarmed if this hasn't been arranged. If the landlord wishes to make any deductions from your deposit at the end of the tenancy, the onus is on them to provide evidence to support their claim. The lack of inventory report is therefore a greater disadvantage to a landlord than it is to tenants. Nevertheless, if there is no inventory report then you should take some time-stamped photos to document the condition of your new home, as well as readings for any meters to make sure that you aren't overcharged for utilities.
Once you're settled, you should contact the local council and your utility providers to update the account details so that you are charged correctly. You can find your local authority here, and your landlord or managing agent will be able to provide the details of your utility providers.
And that's the end-to-end process after your offer has been accepted! If you have any more questions, we're always happy to help. You can reach out to one of our sales associates to discuss the process in more detail.
Alternatively, if you're still looking for your new home then you can view properties across London on our search page. Use our filters to find the perfect property, whatever your specific needs might be - whether you're looking for outdoor space, something with pets allowed, additional parking or any of a wide range of special features.
---
Check out more of our renter advice here and follow us on Twitter, Linkedin, Instagram, and Facebook for regular updates on Home Made and properties we have available in your area.