Bow is a residential neighbourhood in East London, between Stratford and Bethnal Green. It was named after a bowed bridge built in the 11th century, that was used to cross over the river Lea. The bridge has since been demolished and replaced with a characteristically un-bowed bridge, yet calls to change the name of the area to 'Un-Bow' or 'Straight' have gained little traction. The area recently underwent a lot of regeneration in anticipation of the 2012 Olympics held in nearby Stratford, upgrading some local housing and facilities.
It's popular with young families, as well as arty young professionals attracted by the proximity to cultural centres such as Shoreditch and Hackney. The local architecture is a mixture of period housing and high-rise flats. The DLR and Underground stations in Bow give it superb access to central London as well as further east to Stratford.
Transport
Tube
Liverpool Street: 7 minutes, District, or Hammersmith and City, and Central lines.
to Kings Cross: 25 minutes, Hammersmith and City line.
to Victoria: 28 minutes, District line.
to Westminster: 23 minutes, District line.
To Cannon Street: 14 minutes, District line.
Bus
Shoreditch High Street: 35 minutes, route 8.
Canary Wharf: 30 minutes, routes 277 or D7.
Stratford: 20 minutes, routes D8, 108, or 425.
Train
Bow has a DLR station at Bow Church offering services to Canary Wharf and Stratford. The nearest national rail station is Hackney Wick, which offers Overground services to Clapham and Richmond via Camden.
Schools
A popular choice for primary education in Bow is Malmesbury primary, which received a 'good' in its most recent Ofsted report. A secondary of note is Bow School, which has seen great improvements in recent years and has also received a 'good' in its most recent Ofsted report. There aren't any private schools in the immediate area, so the locals look to the City of London Boys and Girls' schools in Barbican and on the Thames by St Pauls Cathedral.
Average Rental Price:
One Bed: £1,547 pcm
Two bed: £1,931 pcm
Three bed: £2,423 pcm
Four bed: £1,921 pcm
Home.co.uk as of 21/11/2019
Council Tax
To be paid to the London Borough of Tower Hamlets County Council, more information can be found here.
Life in Bow
Though a largely residential neighbourhood, there are a few gems for leisure in the area, including a world class contemporary art gallery. The Roman market also provide a centre for the community to meet and shop. And as it borders two huge parks, there's ample open space, catering well to living.
Culture and Leisure
Victoria and Queen Elizabeth park

These two parks adjoin Bow, and between them have a vast amount of facilities. Victoria is the oldest public park in London and Queen Elizabeth Park is one of the newest. Queen Elizabeth Park is home to the iconic Olympic Stadium, and boasts modern planting schemes and facilities, including an Olympic sized pool, a tennis court, play areas, and a mountain bike trail. Victoria park hosts music festivals in the summer with world famous acts, and includes such facilities as play areas, cafes, a boating lake, and sports pitches.
Located in a former veneer factory, this gallery has been showing ground-breaking work since it opened in 1986. Its commitment to showcasing new and emerging artists has made it a highly respected and valuable space in the contemporary art world. Some artists who have passed through include Cornelia Parker, Rachel Whiteread, and Wolfgang Tillmans, among many others.
This is a great example of a classic east London market, at 150 years old and counting. It provides a great shopping experience that also supports local businesses. From clothing, to street food, to groceries, if you love a bargain, you'll probably make it a regular trip. Open Tuesdays, Thursdays, and Saturdays.
Food and Drink
This is a top local pub, serving a great menu of British classics (including Sunday roast, of course). The interior enjoys a subtle blend of contemporary and classic features, in keeping with its gastro-pub ethos. It always has a cosy and welcoming atmosphere and is much loved by locals.
This artisanal café is a haven for local work-from-homers, striving to create a comfortable atmosphere for working and relaxing, with excellent coffee to keep you going and great tasting lunch options for when you need a break. Muxima also hosts art and music events, showcasing local talent. The food is artfully presented and healthy.

Since 1939, G Kelly has been serving classic East London pies, in a setting true to its roots. Whatever your opinion on jellied eel, G Kelly is one of the few authentic London pie shops doing it right. It's a cultural treasure, selling hearty food made with a lot of love.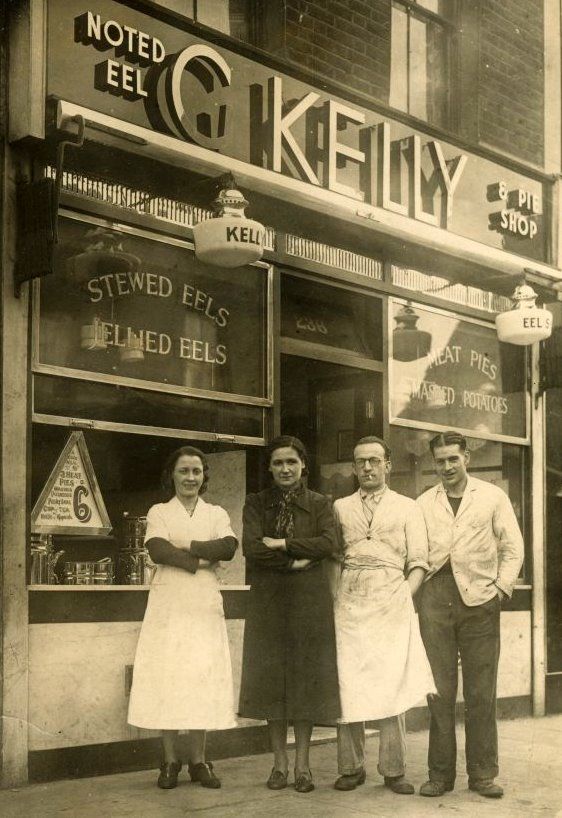 Is Bow for you?
The area caters well if you're the arty type, but also retains a lot of classic east London quirks. The local amenities for living and leisure are excellent – in some cases, world class – but despite this Bow is reasonably unassuming, and doesn't have a constantly heaving high street.