Seven Sisters is located in north London, within the sub-district of Tottenham. With its multicultural diversity, easy access to the city, and great amenities, Seven Sisters is a neighbourhood rising in popularity among young professionals and families for its versatile resources and charming character. Its recent regeneration plans, including a redevelopment of Tottenham Hale Gyratory and Lawrence Road, along with its celebrated historic roots, make Seven Sisters an excellent residential area for all demographics.
The town's unique name is said to originate from the 14th century. Seven sisters planted seven elm trees around a walnut tree in commemoration of their soon-to-be diverging paths. While some of the story's elements may have been fabricated through the centuries, the seven elm trees did exist up until the mid 19th century; they were then replaced by new saplings, though they sadly perished not long after. Seven Sisters became a prominent area during the industrial era, as the Seven Sisters Station connected to the Great Eastern Railway. Now the neighbourhood is known for its extensive mix of cultural restaurants and stores, alongside its dynamic community life and scenic public spaces.
Seven Sisters has an array of independent shops and large supermarkets for all your shopping needs. For some more intricate ingredients, visit Seven Sisters Market for authentic culinary additions. Afterwards, walk through the town and stop by one of the area's many popular small cafes for a delicious brew or tasty pastry.
In the mood to experience some local culture? Besides Seven Sisters' accessible transport links connecting you to London's best attractions in a matter of minutes, the neighbourhood also hosts a variety of its own events. Visit the Bernie Grant Arts Centre or Markfield Park's community garden to get to know the area even better.
To learn more about living in Seven Sisters, take a look at our guide down below.
Transport
One of Seven Sisters' best features is its transport links.
Seven Sisters Station connects to the London Underground through the Victoria Line; arrive in Oxford Circus Station in 15 minutes. Ride until the end of the line to Brixton in only 26 minutes.
The station, along with its neighbouring South Tottenham Railway Station, also connects to the London Overground Gospel Oak to Barking Line.
Seven Sisters is located in Zone 3.
Things to do, places to eat & drink
Here are some of our favourite local hotspots for dining, drinking, and fun in Seven Sisters!
Pueblito Paisa Café London is home to the first Colombian and Peruvian restaurant in the UK. The restaurant's menu changes daily, so make sure to order the special of the day for a unique culinary experience. From empanadas, ceviche to fried green plantains and cazuela de mariscos, Pueblito serves refreshing food in a cosy atmosphere all day long.
If you're looking for affordable Asian cuisine with great portion sizes, look no further. Makimayo offers a wide variety of noodles, classic entrees, and rice dishes, with the option to customize your main course's meat and sauce selection. Their fusion of Korean, Thai, and Chinese elements make for a delicious menu selection. Try their popular crispy chicken with fried rice!
Bring Back the Love is a neighbourhood favourite, specializing in Caribbean and Jamaican cuisine. As their name suggests, each dish is prepared with love, in a friendly atmosphere, with good portion sizes and lovely service. Here you'll find everything from jerk chicken, stew oxtail, fried snapper fish, to vegetable curry, macaroni cheese, and various patties.
Seven Sisters Market
Seven Sisters Market is one of London's best hidden attractions – literally. It's easy to miss, as it's behind a row of shops, behind a set of white double doors; but once you're in, the fun begins. The market brings authentic Latin culture to South London, through 50+ stalls serving beauty products, non-perishable grocery items, fresh street food and more.
With its 274-seat auditorium, rehearsal spaces, café and enterprise centre, Bernie Grant Arts Centre showcases exciting entertainment events to the Seven Sisters area. Whether it's theatre, dance, live music, comedy, cinema, or special exhibitions, the centre provides opportunities for local artists to share their work. Its mission is to eradicate racial bias in the arts, by providing greater representation of black and minority ethnic heritage.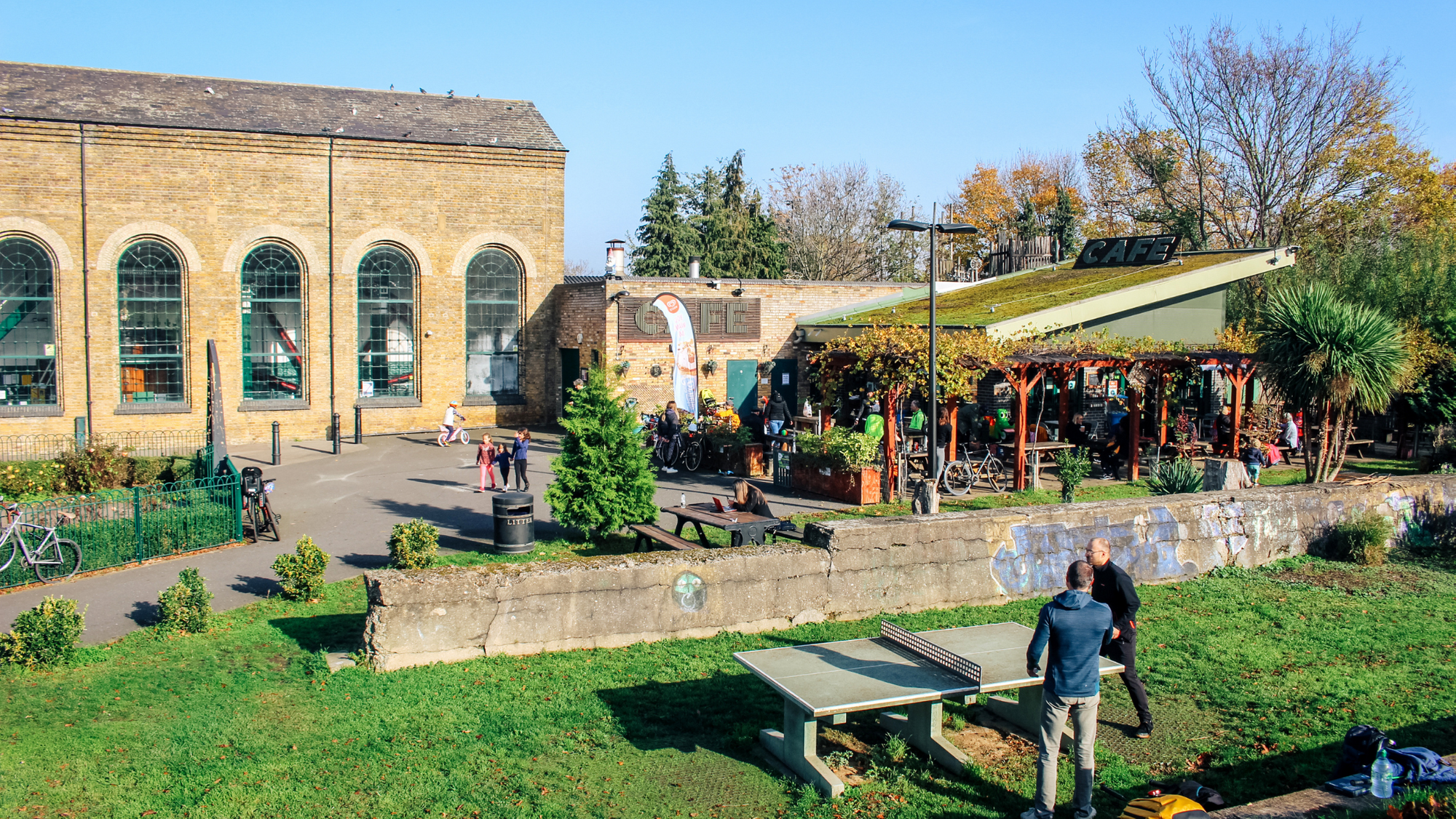 Over 7 hectares in size, Markfield Park's large range of amenities, such as its football pitches, rose garden, open fields, and children's playground, make it a popular attraction amidst local residents. The park is located by the towpath of the River Lee, with access to Old Moselle Creek. Visit the community garden, graffiti walls, or Markfield Beam Engine and Museum to learn more about the area's local culture.
If you're considering a move to Seven Sisters, you can view all of the fantastic properties we have available in the local area here.
If Seven Sisters isn't the neighbourhood for you, we operate across the whole of London and can help you find your dream home, wherever it is that you want to live. All of our listings are available on our website, and you can use our convenient listing filters to find properties suited to your needs, whether you're looking to rent with a pet or outdoor space is an absolute must-have. Alternatively, you can give us a call - just tell us what you're looking for and we'll get busy looking for you!
Author: Julia Kaluta
Check out more of our renter advice here and follow us on Twitter, Linkedin, Instagram, and Facebook for regular updates on Home Made and properties we have available in your area.