Uxbridge is a popular residential community in West London located at the end of the Piccadilly and Metropolitan lines. Situated in the heart of 'Metroland', the suburban landscape in northwest London famously explored by the prolific poet John Betjeman, the town of Uxbridge is where the city meets the country.
The town is built on a particularly scenic section of the Grand Union canal and developed mainly during the 1920s and 1930s. It is defined by its stunning art deco architecture (examples include the tube station, the site of the former Randall's department store, and the Uxbridge Lido) and the many tranquil waterside trails alongside the rivers and canals which intersect the town. It's the perfect place if you're looking for some fresh air and respite from the dense hustle and bustle of the city centre.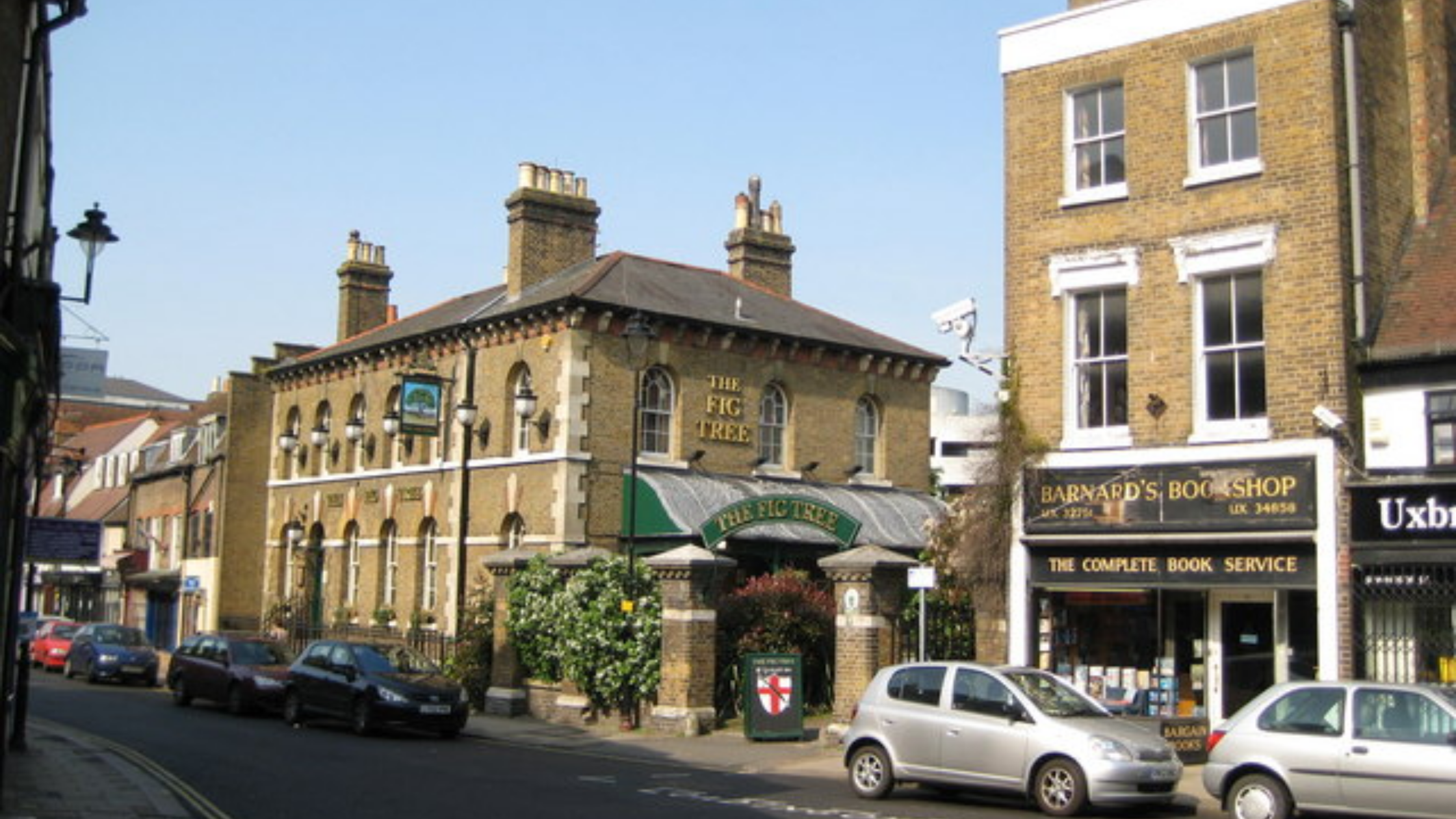 However, the town is far from just a sleepy suburban commuter district. As one of London's 13 metropolitan town centres, it is also a bustling retail and commercial centre on a par with the likes of Stratford, Shepherd's Bush, Ealing, and Croydon. Uxbridge is rich with local amenities, including two large shopping centres, plenty of restaurants, and dozens of independent stores (mostly located on the charming Windsor Street). With excellent local shopping options and transport links to the city centre, residents enjoy all the perks of life in London while also having the countryside right on the doorstep.
Read our guide below to learn more about life in Uxbridge and everything it has to offer!
Transport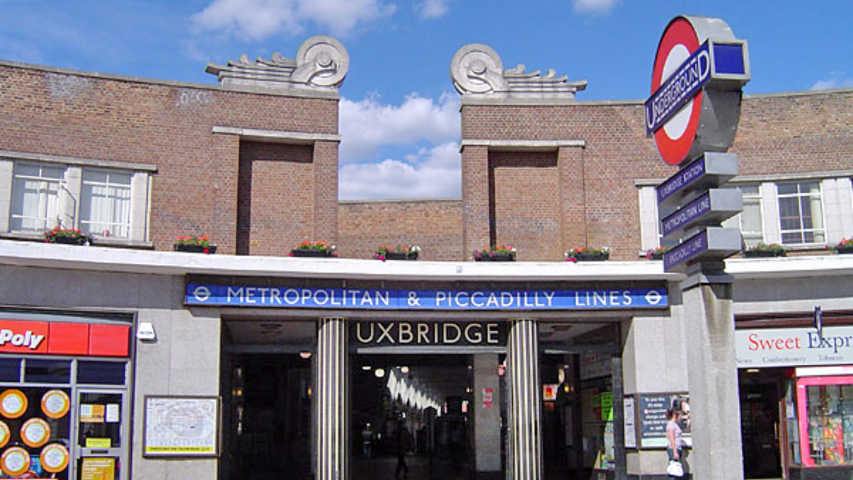 Located within TfL travel zone 6, Uxbridge is the western terminus of the Piccadilly line and the Uxbridge branch of the Metropolitan line. Commuters can reach central London within 30-45 minutes.
With the Piccadilly and Metropolitan lines, residents have direct connections to Euston, King's Cross, and Farringdon stations. This is convenient for travel to hundreds of destinations outside of London - particularly if you've got luggage!
Uxbridge is also close to the M25, the M40, and the M4.
Things to do & places to eat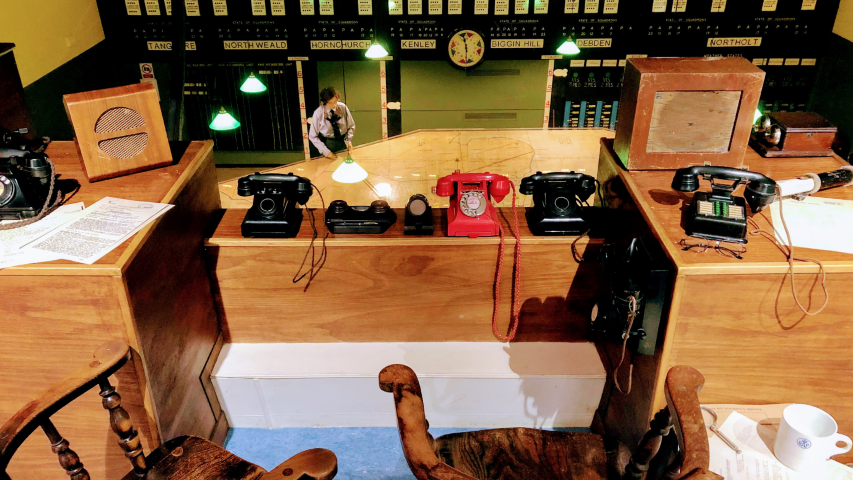 History buffs might be familiar with the ties between Uxbridge, the RAF, and Winston Churchill. The Battle of Britain was largely coordinated from RAF Fighter Command's No. 11 operations room at their group bunker in Uxbridge. It was here in 1940 that Churchill first uttered one of his most famous refrains: 'Never in the field of human conflict was so much owed by so many to so few.'
Today, you can visit the bunker and see the operations room presented as Churchill saw it during his visit on 15th September 1940. Once you've toured the original bunker, the site also includes a permanent exhibition where visitors can learn more about the Battle of Britain and the history of air defence.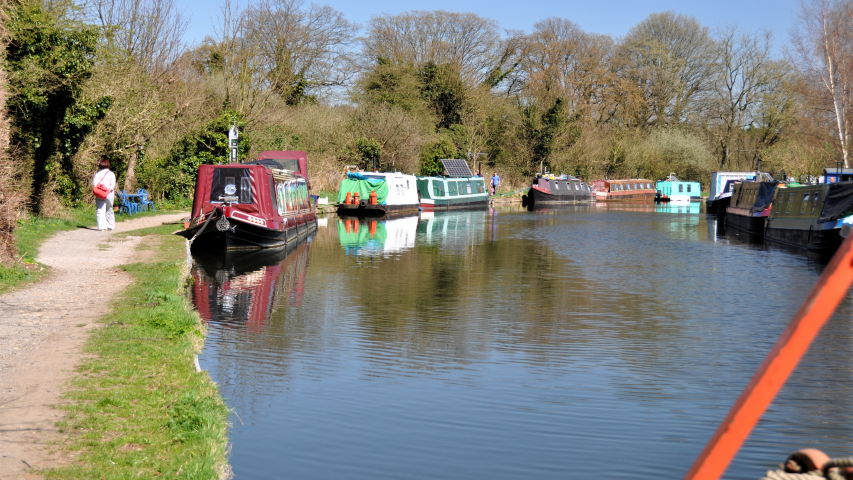 Uxbridge residents benefit from access to acres of green space, parkland, as well as waterside walking trails. Popular parks include the Edwardian Fassnidge Park, Uxbridge Common, and Dowding Park (located on the site of the recently redeveloped RAF Uxbridge site). However, our favourite is the stunning Colne Valley Regional Park, 43 square mile 'mosaic of farmland, woodland, and water with 200km of rivers, canals, and over 60 lakes.'
Describing itself as 'the first substantial taste of countryside to the west of London', Colne Valley is the perfect place for a canalside stroll, a ramble through the countryside, a spot of wildlife watching, or a lazy weekend picnic.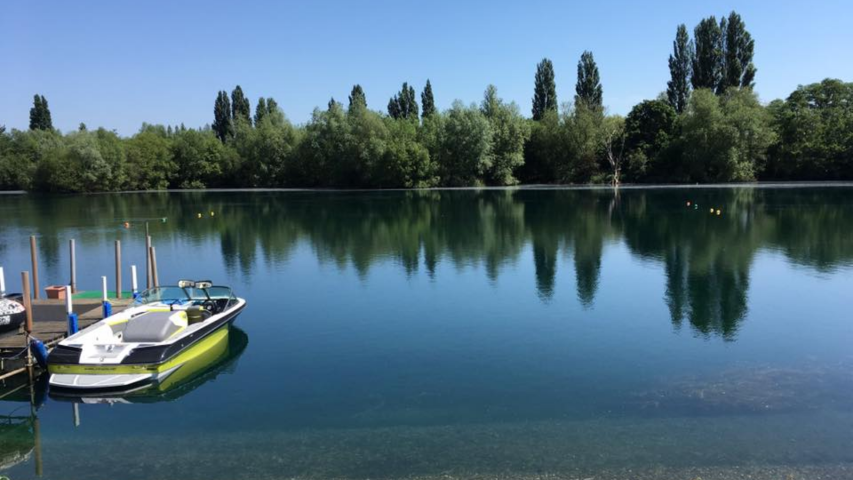 As you might expect for a town bisected by so many canals and rivers, Uxbridge is excellent for water sport and outdoor swimming enthusiasts. The best local attraction for those who enjoy a bracing dip on a sunny afternoon is Denham Waterski Club. Located roughly 2 miles outside of Uxbridge town centre, the club operates from a secluded area of private woodland and offers visitors the opportunity to waterski, wakeboard, swim, or learn several other watersports in its sheltered 20-acre lake.
The site also includes a Scandian log clubhouse with showers, sauna, and licensed bar/lounge area where guests can dry off once they're finished with the lake.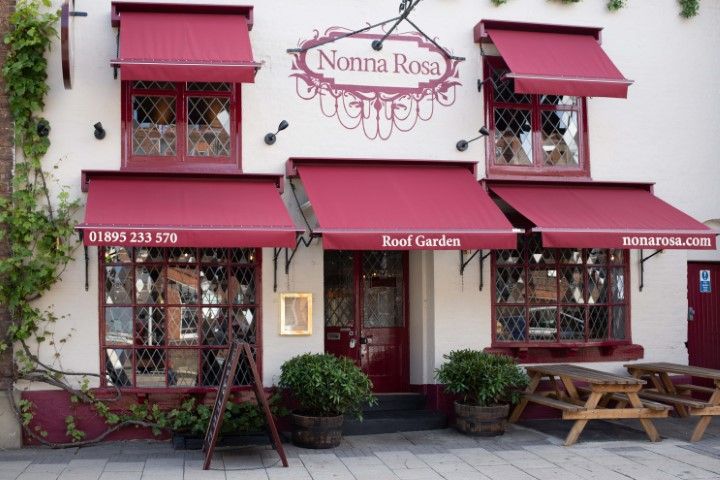 With it's beautiful leafy facade, colourful canopies, and rooftop garden terrace, Nonna Rosa is a lovingly designed tribute to the traditional Tuscan trattoria. This restaurant's menu of authentic Italian classics has been put together by chef Brian Scully, whose previous culinary experience includes stints in the kitchens of famous high-end restaurants such as Daphne's and The Ivy. The roof terrace provides a stunning setting for an intimate evening meal, but be sure to book in advance as tables are snapped up quickly by eager locals.
Located on the picturesque Windsor Street, Ottimmo Bao Bao is the highest-rated restaurant in Uxbridge according to all major online review platforms. It's not hard to see why - it serves some of the tastiest baos, rice bowls, and Japanese and Korean inspired small plates in London. A trip to Ottimmo also demonstrates that you don't need to pay through the nose for fantastic food: a selection of baos and small plates or a rice bowl will set you back little more than a tenner!
If you're considering a move to Uxbridge, we have dozens of modern studio apartments in the fantastic Mercantile House development in the heart of the town centre. Prices start from 875pcm and you can learn more on our property page here. If you're not quite sold, we operate across the whole of London and can help you find your dream home, wherever you're looking.
All of our listings are available on our website, and you can use our handy property filters to find properties suited to your needs, whether you're looking to rent with a pet or outdoor space is an absolute must-have. Alternative, you can give us a call - just tell us what you're looking for and we'll get busy looking for you!
---
Check out our expert renter advice here and follow us on Twitter, Linkedin, Instagram, and Facebook for regular updates on Home Made and properties we have available in your area.