The Most Popular Places to Rent in London: 2020
We analysed 13,000 rental enquiries from August and September across 1,100 London properties to find out which boroughs are most popular with renters. Our research, featured in the Metro and Refinery 29, shows that COVID-19 and other factors transforming behaviour have redrawn the map of most desirable neighbourhoods across the capital. There has been a significant change in the rankings compared with the same time last year, with all but one of the top-ranking boroughs not featuring inside the top ten in the 2019 index.
As we all spend more time at home and less time in (or commuting to) the workplace,  we crave connection to a thriving local community and want desirable amenities available right on the doorstep. Neighbourhoods with plenty of independent shops and cafés, as well as a reputation for their flourishing local cultural scene, have fared particularly well as we find ourselves venturing into the city centre less frequently.
Below, we reveal the five most popular boroughs for renters in London and suggest some hidden gems similar to the top hotspots that you may also enjoy.
5. Tower Hamlets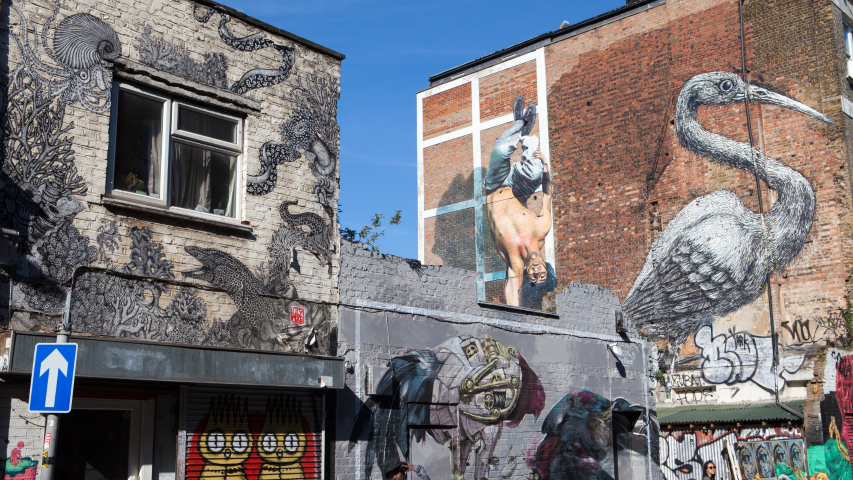 Rising ten spots to crack the top five, Tower Hamlets is one of London's most diverse boroughs. The local area includes Shoreditch, Whitechapel, Bethnal Green, Bow, Royal Docks, and Canary Wharf. As home to London's artsy hipster central, a world-leading financial district, acres of renovated industrial docklands, and the traditional East End, residents enjoy living among several cities within the boundaries of one borough.
Do you want to enjoy the vibrant street art, vintage stores and street food available in Shoreditch or live among the sleek, modern glass-and-metal waterside towers of Canary Wharf? We've got you covered either way!
View our available properties in Canary Wharf, Shoreditch, Whitechapel, Bow, Isle of Dogs, Mile End, Bethnal Green, Limehouse, and surrounding areas.
We also have dozens of apartments available in the outstanding Shoreditch Exchange - a professionally managed development in the heart of London's premier creative hub.
You may also like... Stratford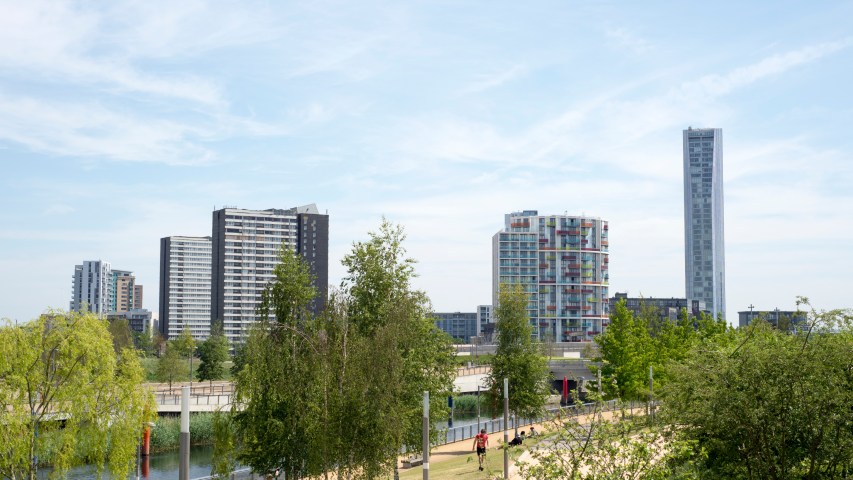 Located in nearby Newham, Stratford is another former industrial neighbourhood in the East End to recently benefit from billions of pounds in investment. The area has been revitalised by several regeneration projects, such as the Westfield shopping centre and the stunning Queen Elizabeth Park that sits on the site of the 2012 Olympic games and includes many of its facilities (now open to the public).
We have several stunning apartments available to rent in Victory Plaza, the residential and retail development that now occupies the former Olympic Village. If you love Stratford and all it has to offer but would prefer a little more peace and quiet, check out Millet Place - a modern, professionally managed apartment block located on the doorstep of Thames Barrier Park across the river in Royal Docks.
4. Kensington & Chelsea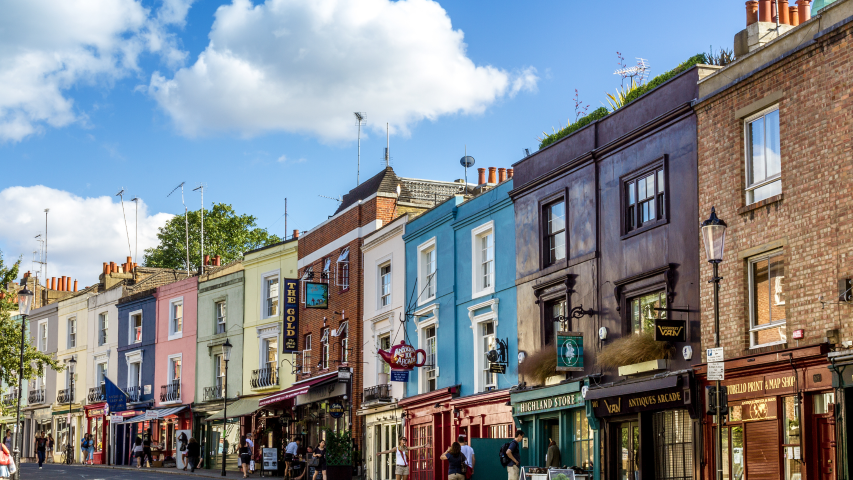 London's smallest borough takes the number four spot, up twelve places from last year. Famous for the museums and galleries of Albertopolis, upscale boutiques and department stores, and colourful mews houses, Kensington & Chelsea likely represents the most familiar image of London in the popular imagination more than any other borough besides Westminster. Large French and Italian communities have also settled in the neighbourhood and left their mark on the local area, with countless independent boulangeries, bistros, and trattorias open for residents to enjoy.
Also located within its boundaries is Notting Hill, home to the iconic Portobello Road antiques market and annual host of the Notting Hill carnival - one of the world's largest street festivals and a stunning celebration of Black British culture. For those seeking respite from the hustle and bustle, residents could do worse than the 22-hectare Holland Park. The Kyoto Garden, a beautiful Japanese garden nestled with the park, is an unexpected oasis of calm for Kensington locals looking to decompress after a day of back-to-back zoom calls.
If you're considering a move to Kensington & Chelsea we have the perfect place for you - check out what's on offer in Notting Hill, Kensington, Chelsea, Knightsbridge, Holland Park, Earl's Court, and South Kensington.
You may also like... Battersea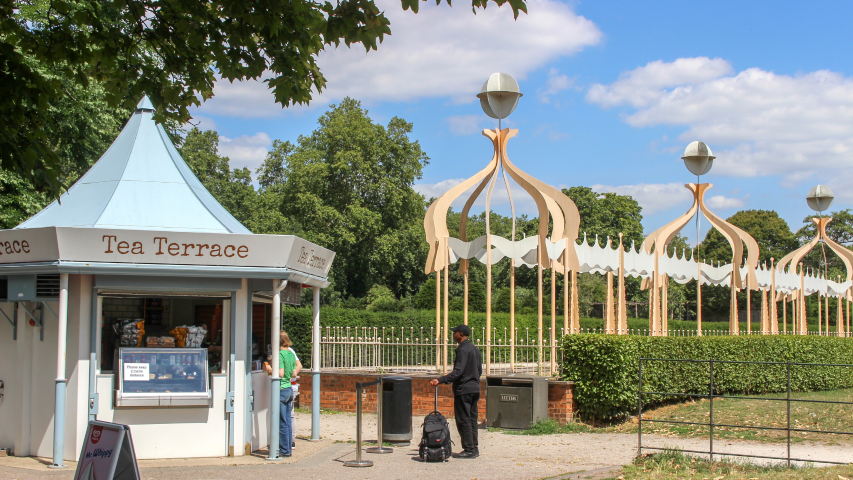 Sitting just across the river from Chelsea in the borough of Wandsworth, beautiful Battersea shares many of the qualities that attract renters to the the royal borough. It offers an embarrassment of riches when it comes to local independent dining and retail, particularly the rapidly regenerating area in and around the iconic Battersea power station, as well as similarly stunning Georgian and Victorian architecture. Residents are also blessed with easy access to 200 acres of grade II listed Victorian splendor on their doorstep, with Battersea Park cutting across the district. Like Holland Park, it even features its own unexpected slice of Japanese zen in the form of the Peace Pagoda!
See what we have available in Battersea if you think it's the place for you.
3. Camden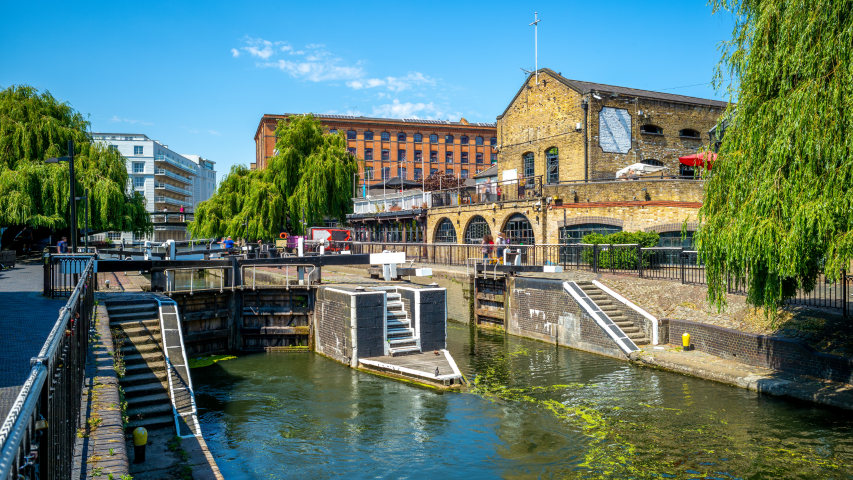 Climbing a remarkable fourteen places to break the top three in 2020, the borough of Camden has experienced the most remarkable recovery in popularity among renters of anywhere in the city. Stretching from central to northwest London, the borough of Camden includes Holburn, Bloomsbury, Hampstead, Primrose Hill, Kentish Town, and (of course) Camden Town itself.
The colourful shops, market stalls, pubs and clubs of Camden Town may feel a world apart from the quaint village atmosphere of Hampstead, but every district in the borough is connected by the common thread of their iconic status in British popular culture. Home to some of Britain's best-loved artists, writers, musicians, and actors both past and present - from Amy Winehouse to Alan Bennet - Camden's cultural heritage remains a visible presence on high streets across the borough. There are also endless picturesque walks to be had along canalside footpaths or across the sprawling Hampstead Heath for those seeking a little peace and quiet.
Find what you are searching for in Camden Town, Hampstead, West Hampstead, Russell Square, Holburn, Kentish Town, Chalk Farm, Swiss Cottage, or surrounding areas.
You may also like... Elephant & Castle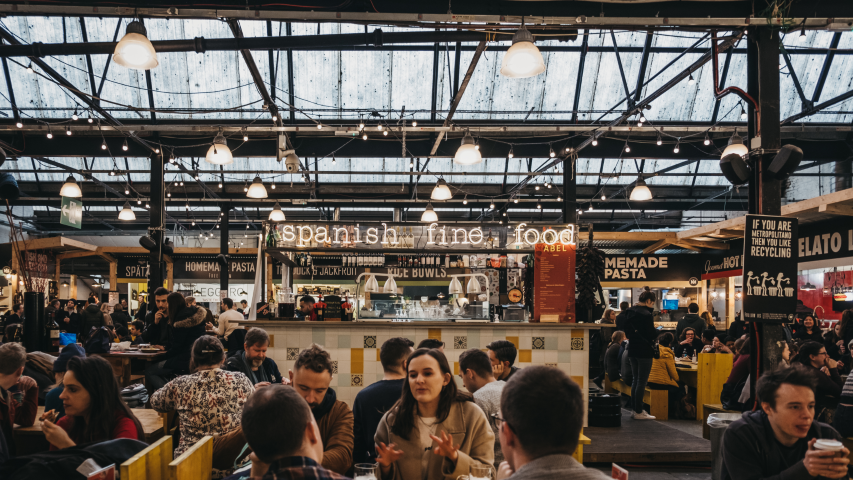 Ok - this may seem like a rogue pitch at first glance but stick with us. Though this central Southwark neighbourhood, with its towering modern apartment buildings and renovated shopping centre, may feel a world apart from NW1, it boasts many of the same features that have seen Camden skyrocket up the popularity rankings.
Its nascent fringe theatre scene and impressive under-the-radar music venues may see it rival Camden's status in London's cultural heritage in decades to come. Though less well known than their north London counterparts, Elephant & Castle's food markets (such as the Mercato Metropolitano) are among the best in the city. The district also has its own answer to Hampstead Heath in the form of Burgess Park, a beautiful park surrounding a fishing lake located in the heart of SE1. And if that weren't enough... It's even on the Northern line!
If you're interested in relocating to Elephant & Castle, check out the properties we have available in the area. We're marketing the fabulous Elephant Central building - operated by the same excellent management company behind Victory Plaza in the old Olympic Village!
2. Ealing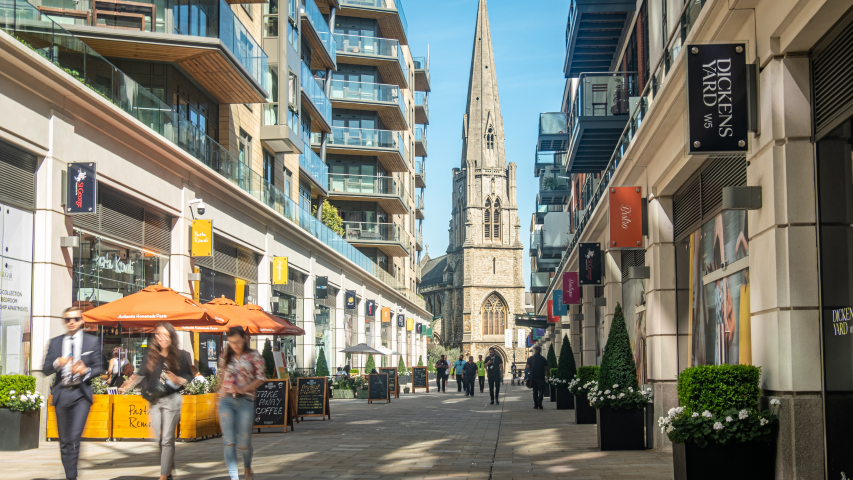 Known as the 'Queen of Suburbs', Ealing is the only borough to feature in the top five renter hotspots in both 2019 and 2020. Afforded protection from overzealous development by its location within the Metropolitan Green Belt, Ealing includes the towns of Acton, Hanwell, Northolt, Perivale, and Southall alongside the town of Ealing itself.
Ealing is popular among renters for its abundance of nearby green space, vibrant town centres, and excellent transport connections into the city centre. While walking around the stunning Walpole Park or enjoying lunch in a quiet local café, it's hard to imagine that you are still living in one of the world's major global cities. This is exactly what many exhausted renters are seeking after a prolonged period of lockdown confined in the city centre and Ealing retains its popularity among Londoners seeking the best of both worlds - suburban tranquility with central city amenities.
View our available properties in Ealing Broadway, Acton, and elsewhere in Ealing.
You may also like... Brentford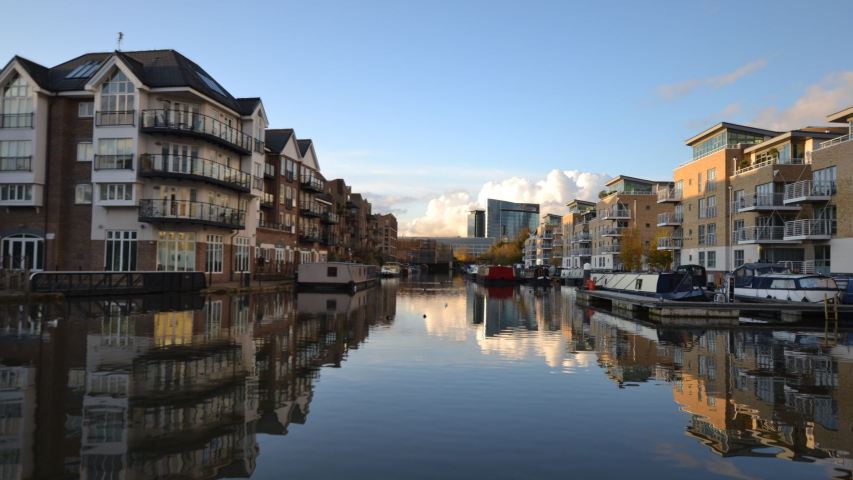 If you're looking for a spot of rural bliss without vacating the city entirely, consider moving to Brentford. Located southwest of Ealing in the borough of Hounslow, Brentford shares the cosy suburban vibe that renters love about Ealing. It is surrounded by the wide open green spaces of the home counties and its local geography is defined by a winding network of former industrial canals. Brentford's many meandering waterside walkways are perfect for pet owners looking to enjoy some stunning scenery on the daily dog walks.
If Brentford piques your curiosity, we have a number of recently renovated pet-friendly properties available in Vonder Village, a fantastic canalside development located near to the station, or the similarly slick Vonder Skies that can be found nearby.
1. Hammersmith & Fulham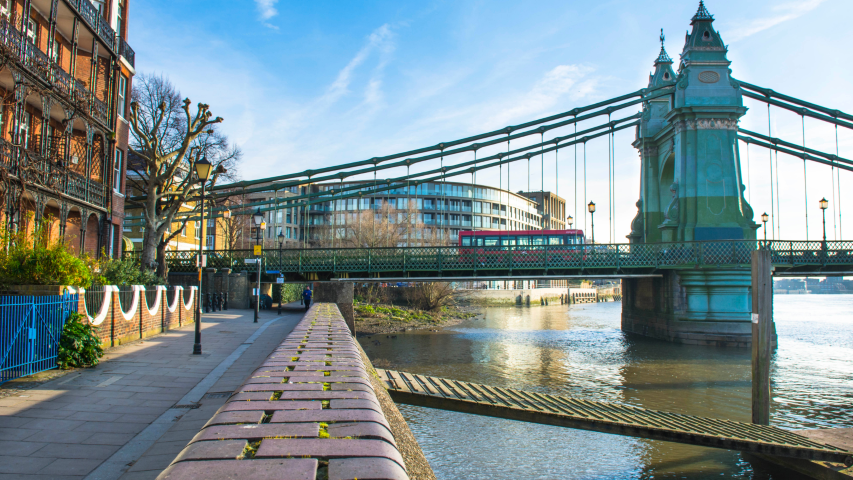 Leaping ten places up the rankings to claim the top spot is Hammersmith and Fulham. The borough includes the districts of Hammersmith, Fulham, Shepherd's Bush, White City, and Parsons Green. Though it is perhaps a surprising victor, this west London borough nevertheless has it all.
Renters enjoy excellent shopping complexes (such as the Westfield centre in Shepherd's Bush) and buzzing high streets, great transport links to the city centre, the wonderful Ravenscourt Park, its famous riverside walks, and three professional football clubs - the most of any borough in the capital! It is also a formidable cultural centre, with the art deco Hammersmith Apollo and Shepherd's Bush Empire making the borough a familiar haunt for London's music lovers.
If you want to move London's most popular borough, we've got your next home waiting for you in Hammersmith, Fulham, Ravenscourt Park, Parsons Green, Shepherd's Bush, White City, and elsewhere in the borough.
You may also like... Isleworth & Osterley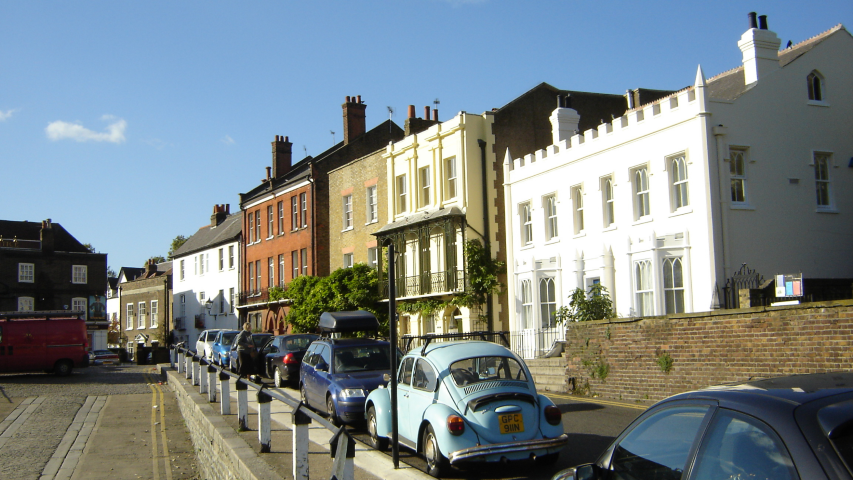 Just 20 minutes away from Hammersmith station on the Picadilly line are Isleworth & Osterley. These small Hounslow neighbourhoods are perfect for renters attracted to Hammersmith and Fulham's scenic residential riverside districts. Church Street in Old Isleworth remains one of London's best kept secrets despite being one of the most picturesque streets in the city and its local shops, cafés and rambling walks are on a par with anything on offer in its better known (and more expensive) neighbours of Chiswick and Barnes. Much like the Broadway in Hammersmith, nearby Hounslow town centre has received a lavish revamp that has introduced many fantastic new amenities for the benefit of local residents.
If you Isleworth & Osterley appeal to you, we have dozens of modern, pet-friendly apartments available in the premium Charter Place development located a short walk away from the heart of Old Isleworth.
At Home Made we operate across zones 1-6 and have the perfect property available for you - wherever you want to be. View our property listings and use our sophisticated search function to filter homes according to the criteria that matter most to you.
---
Check out more of our renter advice here and follow us on Twitter, Linkedin, Instagram, and Facebook for regular updates on Home Made and properties we have available in your area.