Here is this week's article in our blog series introducing landlords and renters to our fantastic Home Made team! Together, we come from 21 different countries (and counting) and a range of industry backgrounds, and our diversity is our strength. This series showcases the unique individuals at the heart of our mission to make the process of renting and letting property better for everyone. Read on to find out more about the people taking care of your property needs.
Meet Alessandro, our head of growth. In only three years (with two promotions and a not-so-successful spell as a Sales intern), Ale has taken lead of our resourceful growth and marketing team. With Ale at the helm, we have smashed internal and industry records in the number of renters and landlords we work with, while shaping our exciting brand and communications - and all of this despite Brexit and a global pandemic!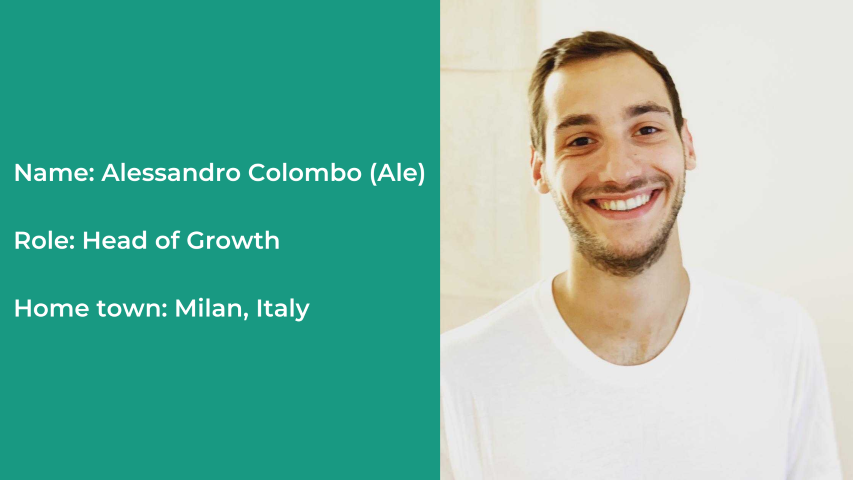 Tell us a little bit about yourself...
I studied business management with a focus on entrepreneurship at Hult International Business School. Before joining Home Made, I had a short-but-intense spell working for an investment fund and had been making plans to set up my own foodtech startup.
Outside of work, my main passions are basketball and animation. I also have a deep love of art and architecture, both historical and contemporary.
Why Home Made?
I was excited by the rare opportunity to change such a large, outdated industry. I am motivated to create a service that adds real value and restores trust in the process for landlords and renters with one of the biggest financial (and emotional) commitments they will make - their home.
What makes us unique?
Our people and our vision. We are ready to change this industry for good and we won't slow down until we succeed. The whole team is driven and determined, but we also always make sure to have fun along the way - it's game time!
It is also the most diverse team I have ever worked in. The opportunity to learn from people with so many different talents and backgrounds is an unbelievable privilege. Everyone executes at a very high level and it is a pleasure to work besides each and every team member.
Favourite area of London and why?
Battersea - I love how the blend of classic red-brick houses and skyscrapers showcases both the past and present faces of the city - it's fascinating to see so much change happening everyday.
Fun fact?
I have created an amateur animated short (the old school way, no computer animation, only drawings). I am the only one who has watched it.*
*Editor's note: Ale is the only one who has watched it so far. A screening and Q+A with the filmmaker shall now be arranged in due course.
---
Read more about Home Made on our blog and website, or follow us on Twitter, Instagram, and Linkedin for useful info and updates. If you are interested in joining the team, you can view all the job openings we have available here.